How to take care of your skin
"I regret taking care of my skin"
– said no one ever.
That is very true….When I was still young, as far as I can remember, maybe around 5 or 6 years old, my mom would never fail to tell me that it is very important to take care of your skin since it is the largest part of the body that needs attention. Of course, as a young child, it just goes in on the first ear then out on the second. I never really pay attention, of course, as a child who cares? Even when I was in my preteens, she would always remind me to put body lotion and cleanse and moisturize my face twice a day regardless. We take shower/batch twice a day in Philippines due to humid weather. My daughter gets annoyed and irritated too whenever I tell her or ask her too much to wash her face and moisturize and do this and do that. Now she realizes what I mean sooner than I thought.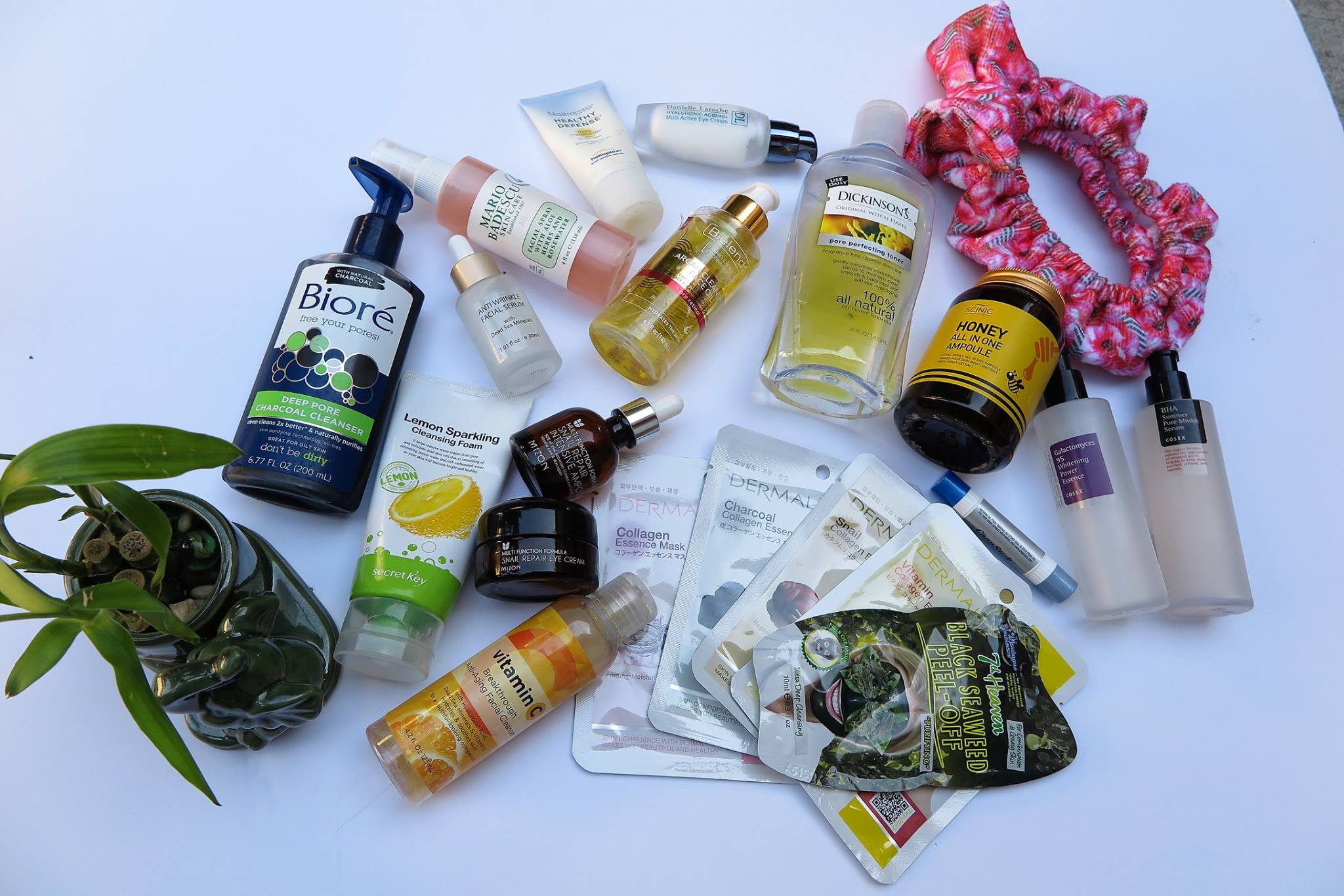 As time goes by, during high school and until college, a lot of people would notice and praise my skin. That's when I realized that my mom is really right and thanks to her! I got into that habit religiously and never forget to do the routine eversince. Of course I also cannot deny the fact that I am half chinese, and for that thanks to my dad's genes! That's a plus factor there also. ;p
Now, as I am nearing 50, I feel that my skin gets dry and itchy more than often now as I get very dry skin. Whenever I feel like I don't put enough lotion or moisturizer, I would always go back in the room and reapply. I also carry one small bottle in my purse. This is one thing I think I can't live without. No makeup is fine, but no lotion? I think I'm gonna die.  I remember in high school and even in college, how funny that some of my schoolmates would always even ask me if I am wearing a stockings and if I say no, they wouldn't believe it so they would touch my legs and feel it if I'm telling the truth or not. Or they ask If I'm wearing a press powder or a foundation. That's not the case now, since I have accumulated age spots, freckles and some wrinkles here and there.  I don't really go to spas to have facials. I just do my own facial routine every week. Using different facial masks and  if I'm in the mood to make some on my own, I would. (even as simple as egg whites only does makes a difference) Below are just a few tips and/or suggestions to take care of your skin.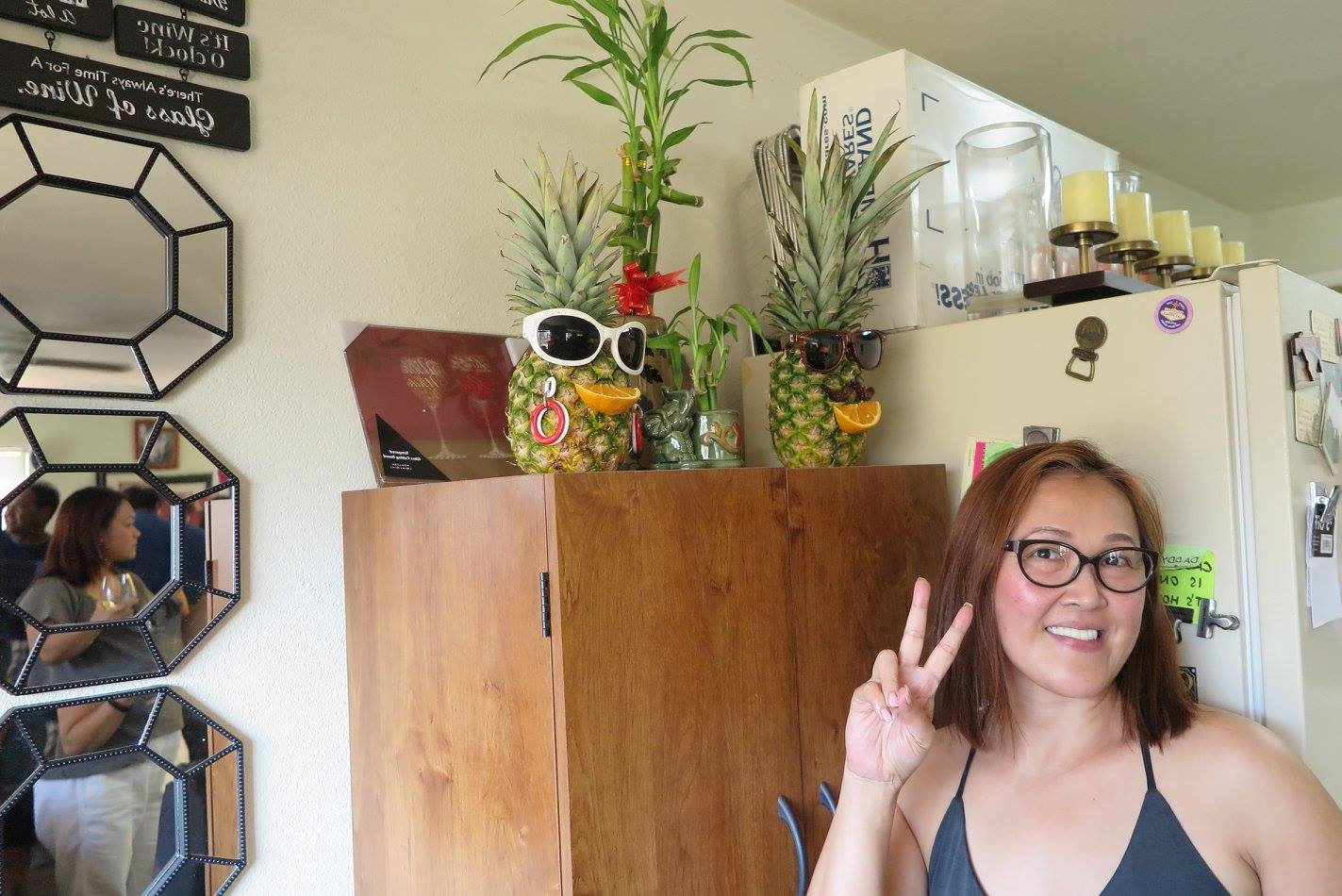 1. Face- very important to wash/cleanse, tone and moisturize twice a day. SPF Sunscreen is very crucial in daily use even on winter time. Day cream is used at daytime due to the SPF it provides and make sure they should be rated SPF 30 or greater.  Then use a different moisturizer at night i.e. night cream, night moisturizer as they are heavier and with thicker textures that are for dry skin. I have started doing the 10 step Korean routine few months ago and have seen some great benefits. I will cover this on my next blog posts, breaking down all the steps and brands I use. Stay tuned!
2. Body- loofah sponges are very cheap so don't be too lazy in buying them and using them. If you get very dry skin, you can also use body wash that has lotion/moisturizers in it. I remember in the Philippines, during those days, we always use pumice stone instead of a loofah when taking a shower to take out dirt and dead skin cells. This small stone, you will see them in every bathroom of the house that you go to. This is the same stone that you also see in spas when they use hot stones for massages.
3. Moisturize! Moisturize! Moisturize!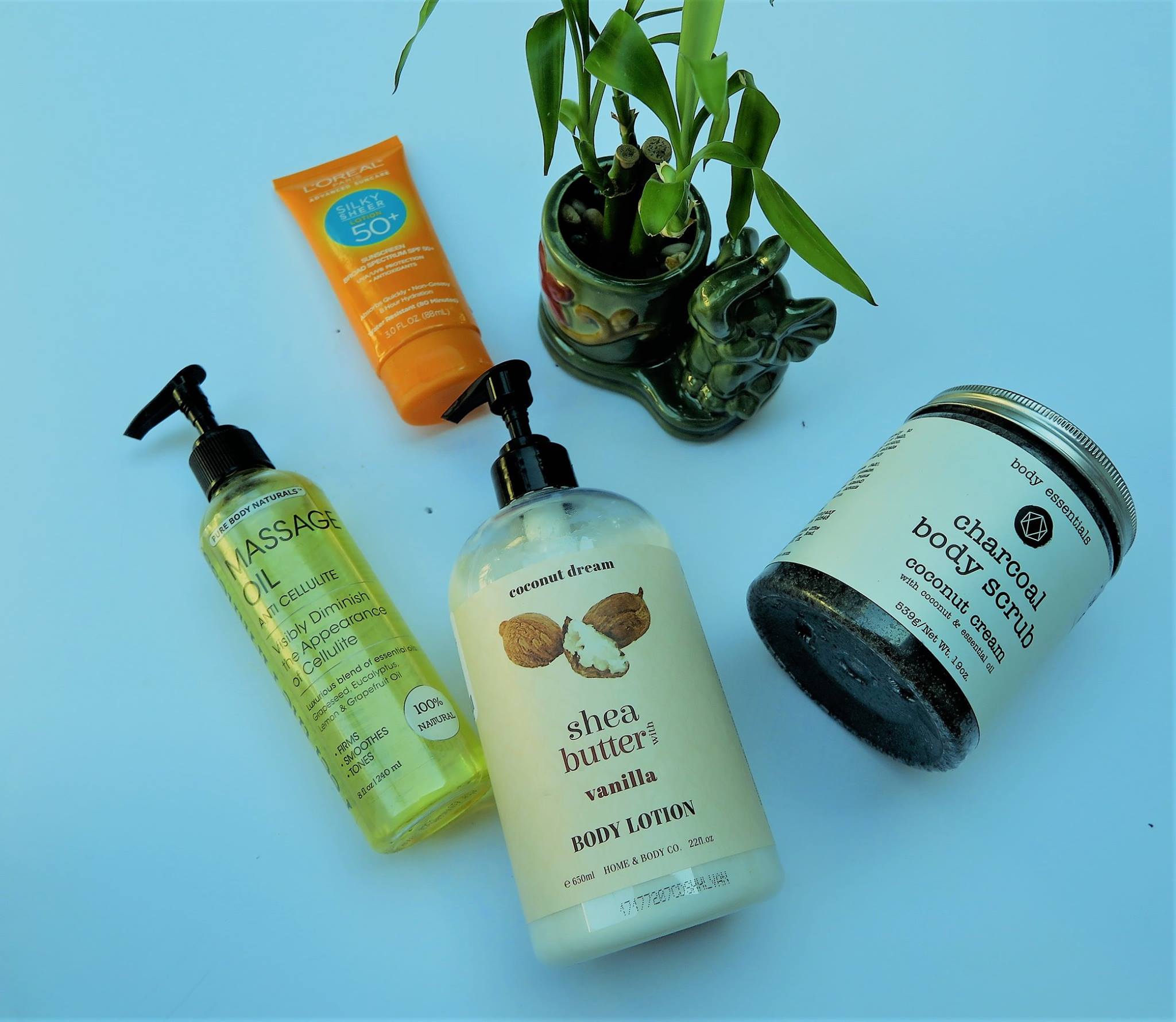 4. Drink plenty of water. 8 of 8 ounces daily.
5. Eat at least 3-5 servings of fruit and/or vegetables a day. Try eating fruits differently. Eat with a dash of salt, lemon, grnd pepper, cayenne pepper, parmesan cheese and olive oil. Yummm! Also, change the way you eat fruits. Eating fruit on an empty stomach or before a meal is now proven to be really effective. It plays a major role in detoxifying our system. It helps you maintain weight, prolongs life, gives you energy, and a great skin.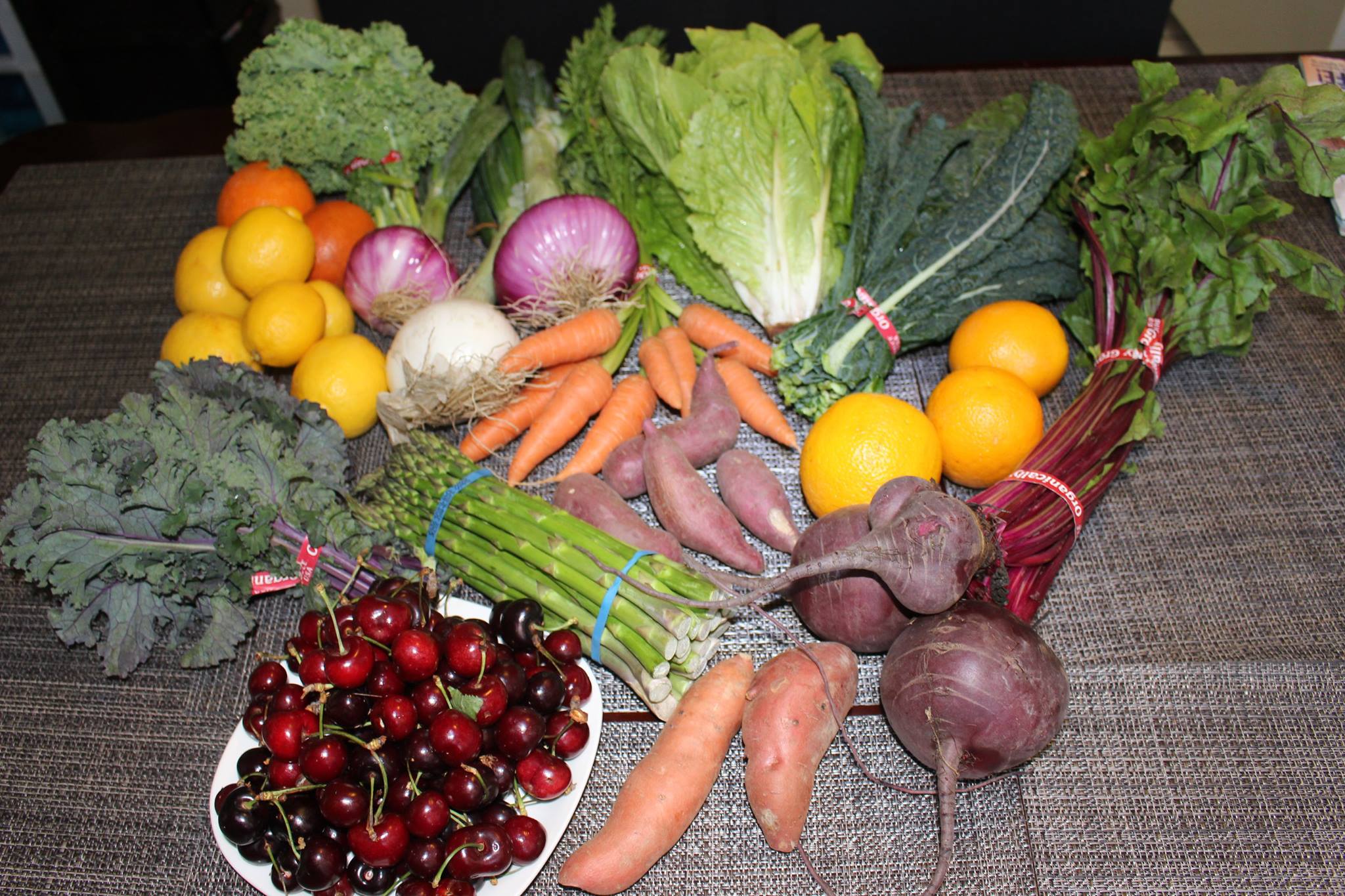 6. Get enough sleep. 7-8 hours a day is good.
7. Get into the habit of drinking a cup of tea after meal. Drinking hot/warm water or soup will make a big difference in the long run.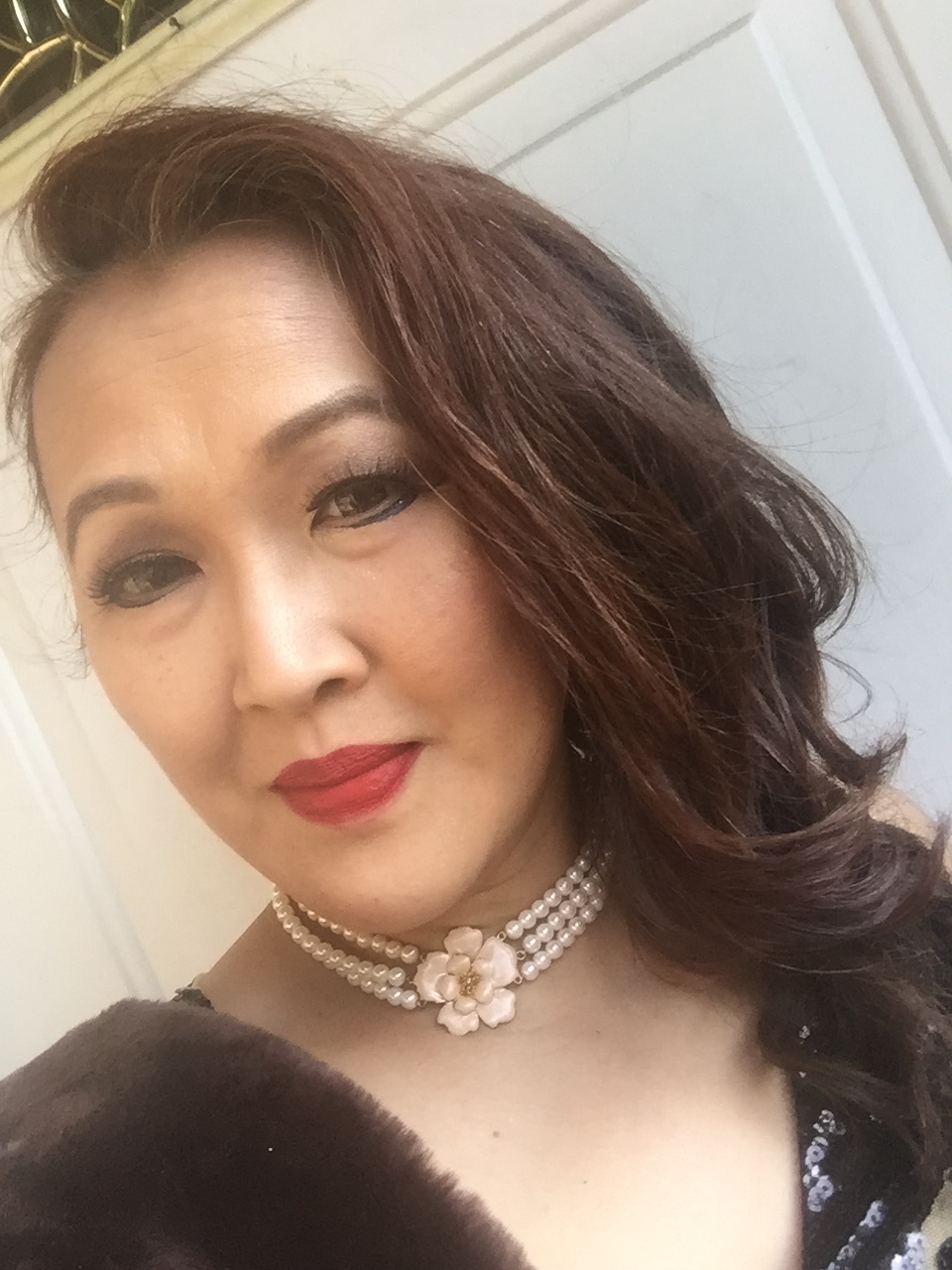 8. Steam vegetables 2-3 times a week that you like to eat. You can substitute this with rice if you're trying to watch your carb intake. Vegetables has a lot of fiber that helps move out the toxins from your body which helps in achieving clearer, radiant skin.
9. Drink alcohol in moderation.
10. Workout. Exercise. Keep moving. This helps release sweat and toxins from your body.
11.  Makeup usage is important also but it is just the enhancer. No need for heavy coverage unless you're going on a special occasion. It doesn't matter how expensive or how good the quality of the makeup you use, they will be all useless if you don't take good care of your skin. If you're stressed out, tired and dehydrated, notice how makeup does not adhere to your skin properly. Great makeup starts with great skin.
12. Last but not the least, having a positive mindset on a daily basis helps you glow and reflect that brilliant skin. Try to avoid negativity and stress as much as you can but if you have to deal with them on some days, learn to distress, relax, meditate and detox. Positive mind brings great energy and whatever you feel inside will surely radiate outside. Positive mind. Positive vibes. Positive Life.
There you go! Hope you enjoyed reading my 12 tips for having great skin so you can look radiant and flawless!
Invest in your skin. It's going to represent you for a long time. – Linden Tyler