Baked Snails also known as Escargot
The word Escargot is a French word means snail, edible snail that is.
I know…I know…They're ugly but good! Some of you might already be starting to roll their eyes or have them open as big as their mouths in disbelief and squirm. Yes, you read it… Baked Snails.  Many people might still not know that snails, just like any other food with shells, can be eaten and that is not actually  a  breaking news to some people anymore who have explored their gastronomic adventures allover the world. Yes, I do eat them since growing up in the Philippines, snail dishes are popular and is not uncommon to everybody who lives there. Though there are still a lot of people have reservations on consuming them. We have different types of snails back home, and they are cooked in so many different ways.  It is not very common in areas of North America, but in Europe and in Asia, yes. They have meals considered delicacies. Since pre-historic times, humans have consumed snails for eons of years and this is a fact since animals were a major part of survival during those times.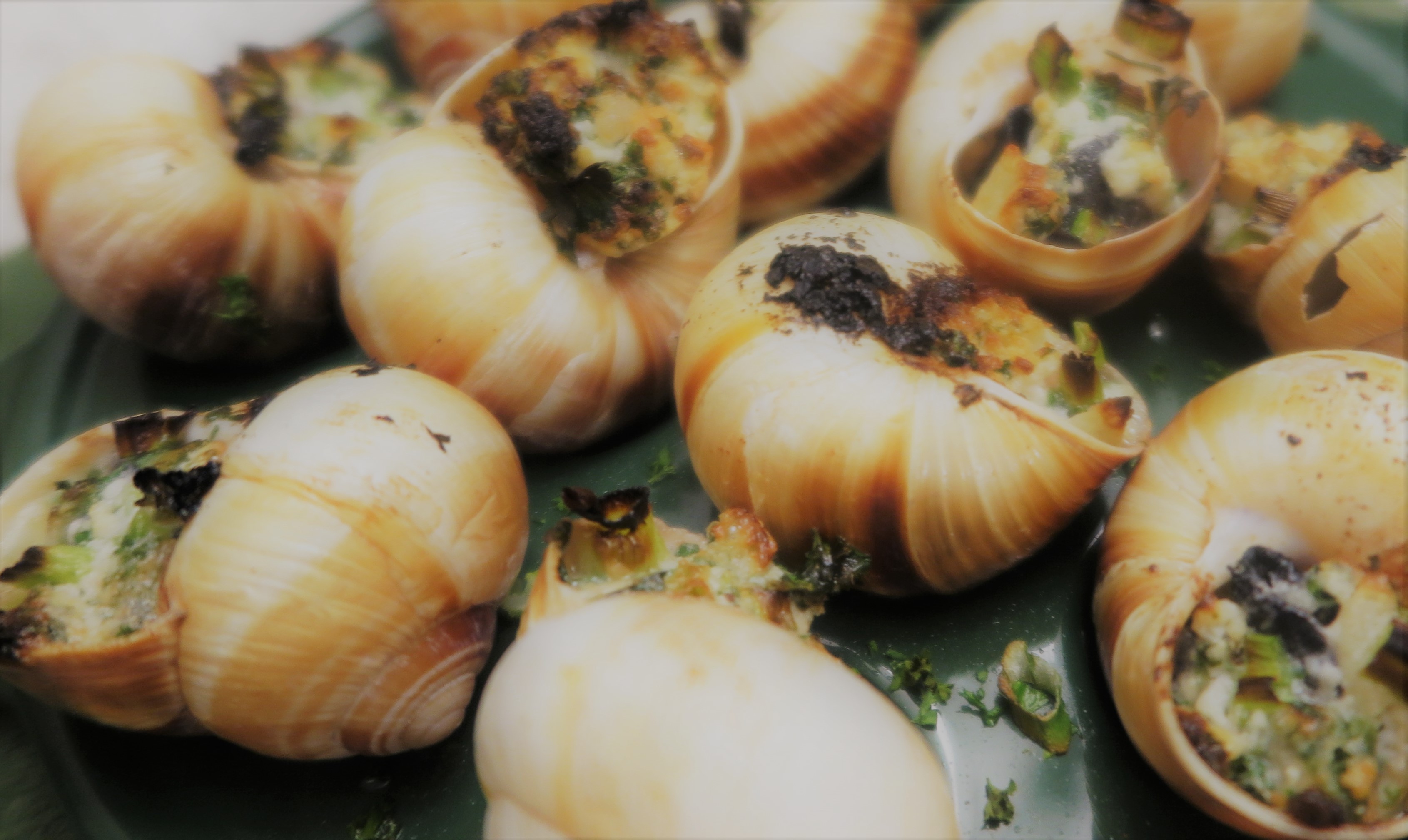 Although not all snails are edible, researchers found that there are 116 different types that can still be consumed.  One thing that amazes me too is that there are no male nor female snails so each one can reproduce! Ha! Isn't that interesting? But they have no hearing and they have poor eyesight so they use their sense of smell and touch to find food.  I read an article that snails are very important to Romans, where it really originated. They feed their snails with wine and meat. I know right?!? Just because they will be devoured later on, they need to feed them with love first ;p They do snail-farming for the purpose of human consumption. This dish is also very popular in France and Great Britain, which costs really expensive since they treat them as delicacy.
In regards to skincare, snail serum are becoming one of the crazes right now as well and you'll be surprised how they are becoming best-sellers in the Korean beauty world which is now just being popularized in the West side of the world, which is America.
Anyways, back to the recipe. This recipe originated in France, and is very common as well as in Great Britain, Spain and Portugal. While the texture is chewy, this snail recipe is buttery, juicy and garlicky. Unfortunately or should I say fortunately? We don't have to hunt down fresh snails as they are available in can. The empty shells can be ordered online. I have read and researched that no matter how good or how prestigious a restaurant is, they never use fresh snails. This recipe is so easy, anyone can cook them.
Before you start doing anything else, I recommend reading my tips first, that way, you  might want to follow some ideas that will affect your grocery-shopping or the way you will cook and prepare some ingredients. Just like any other subject, there are always rules and guidelines but sometimes rules are meant to be broken, right? It is always good to have it so you can have an idea. Hope it helps 😉
Cooking Time: 45-60 minutes
Servings: 5-7
Ingredients for Sauteeing:
3 tbsp butter
1/2 cup finely minced shallots
18 pcs of snails, canned(Burgundy brand or Saveur's)
1 garlic head, peeled and finely chopped
1/2 tsp Pink salt and freshly ground pepper
1 bunch fresh parsley, chopped very, very finely
1/4 cup white wine
Other ingredients/tools needed:
24 pcs of empty snail shells(washed and boiled)
1 small French bread, sliced and cut into 18 pcs of 1/2 inch circles to pair it with
18 pcs nice picks or small spoons used for appetizers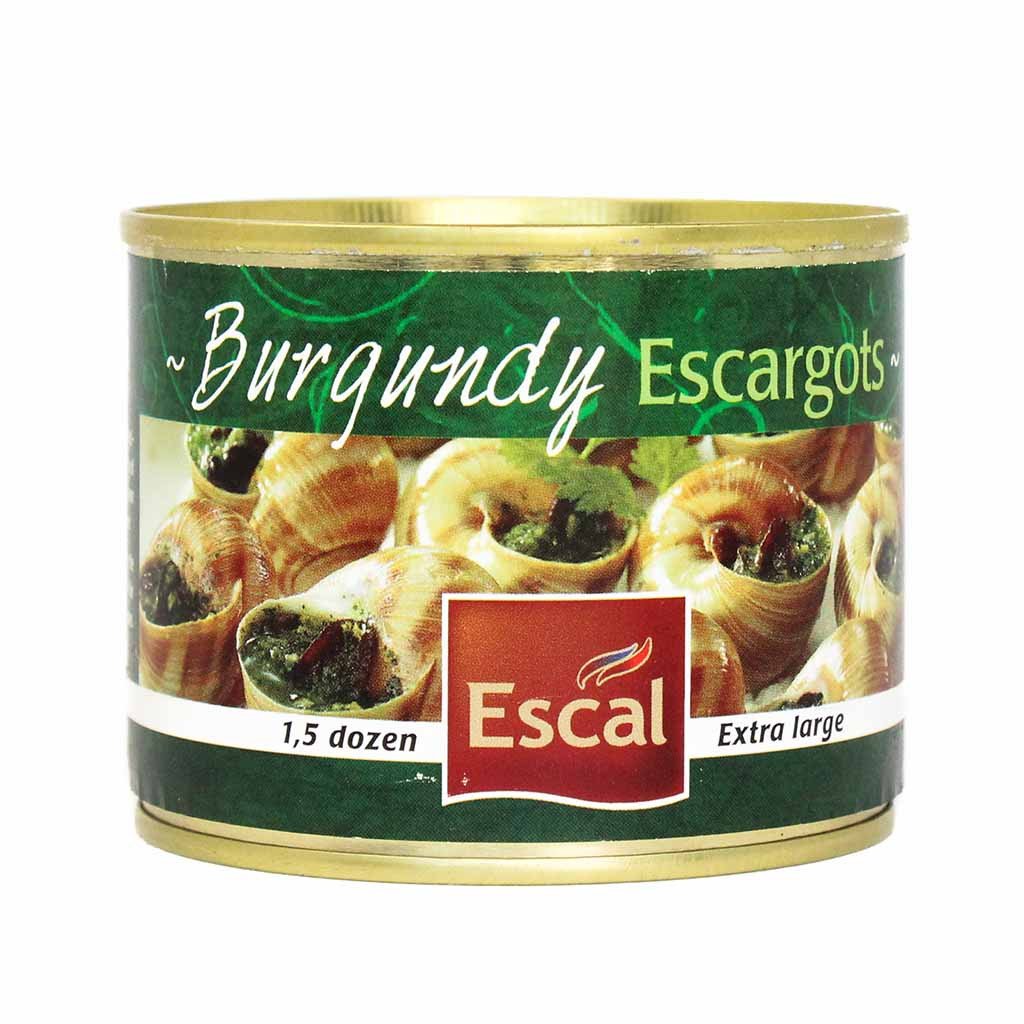 Directions:
Rinse snails from the can. Set aside
Prepare snail shells in the oven-safe serving tray or any baking pan. Set aside. Start heating up oven to 350
Before cooking, save a teaspoon of either chopped shallots or parsley for garnish. Heat up butter in slow fire then add garlic. Cook until a little brown. Add salt, shallot and parsley then wine. Then add the snails. Simmer for a good 5-7 minutes or when sauce gets little thicker. Turn off
Scoop snail one by one and put inside the shell. Pour any leftover sauce on top of each snails
Place in the oven and bake for 5-7 minutes or when it starts bubbling. For the last 2-3 minutes, place the cut French bread in the oven to toast as well. Make sure not to overbake as they can get too tough. Both the bread and the snails
Garnish with fresh parsley leaves and serve as soon as it is taken out of the oven
Place cut French bread next to the snail platter
Bon Appetit!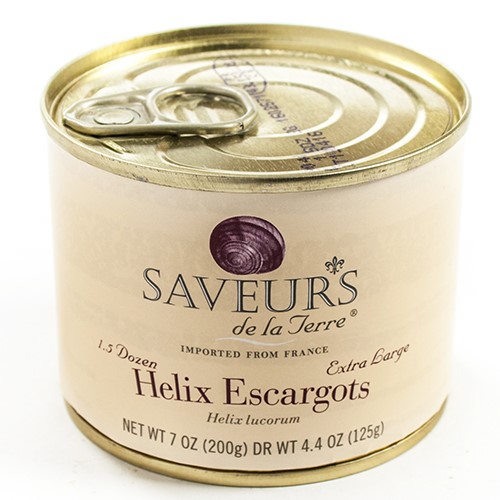 Tips:
If you like making this recipe, I suggest you stock up on it. I do. ;p
If you don't have the 12-snail gratin dishes, a baking cupcake tray(small) should be doable since you only need to have the snails face up while baking. But If you like making presentations and all, you need a special equipment which is called the 12-snail gratin dishes. They also come in 6 Deviled – egg tray should work as well. Make sure it is microwavable and/or oven-safe
You can order empty snail shells online from Amazon or Ebay. Note that just like other utensils, the shells are washable, so they are reusable.
Shells can be filled 1 day ahead. Cover and chill. Bring to room temperature before baking.
Pesto mixture in jar can also be used as the sauce if you don't have enough time to prepare
**Check out recipe here for Snails – simmered in coconut milk
"Cookery is not chemistry. It is an Art. It requires instinct and taste rather than exact measurements". – Xavier Marcel Boulestin (French Chef)