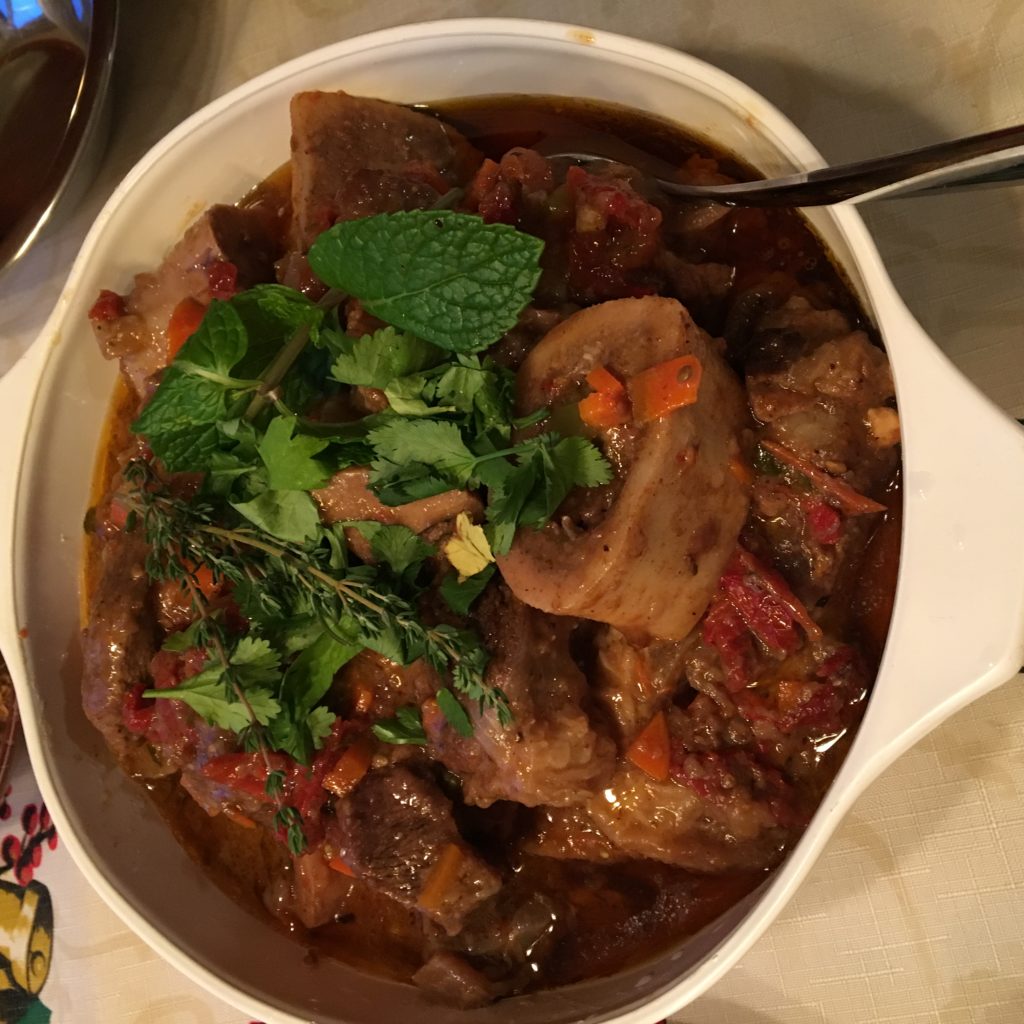 Prep Time: 20-25 minutes
Cooking Time: 2 1/2 hrs
Servings: 8-10
Ingredients:
3 lbs of beef shank with bone in(cut up some of the meat in 1×2 inches and leave some with the bone)
2 medium tomatoes(cut up in 1 inch cubes)
1 medium onions(sliced thinly by 1 inch x 1/8 inch)
5 cloves garlic(chopped)
1 medium carrots(cut into 1 inch cubes)
3 stalks celery(cut into 1 inch cubes)
1/2 cup tomato paste
6 cups beef broth or water is fine
8 tablespoons extra-virgin olive oil
1 cup dry red wine, such as Chianti
1 tbsp of Himalayan salt
1 tsp ground black pepper
1 sprig of Rosemary
1/4 tsp thyme
2 pcs bay leaf
Flat leaf parsley for garnish only(optional)
Directions:
Heat up pot and pour oil.
Sear the meat 4-5 minutes each side
Once all browned, set aside
Using the same pot, sautee onions, garlic and tomatoes
Once softened, put back meat and sautee for another 5 minutes
Add all the herbs and spices
Pour wine and let simmer for 15-20 minutes
Put tomato paste and add the broth/water
Add half of the cut celery and carrots. Leave the rest and put 30 minutes before turning off(If you like your veggies a little crunchier)
Let it simmer in medium fire for 80-90 minutes and turn to low fire on the last 25-30 minutes. Stir every 15-20 minutes but be careful on mixing so you don't mush up the meat too much
Sauce should only be enough for the whole dish. Not too much, not too runny nor too thick
Buon Appetito!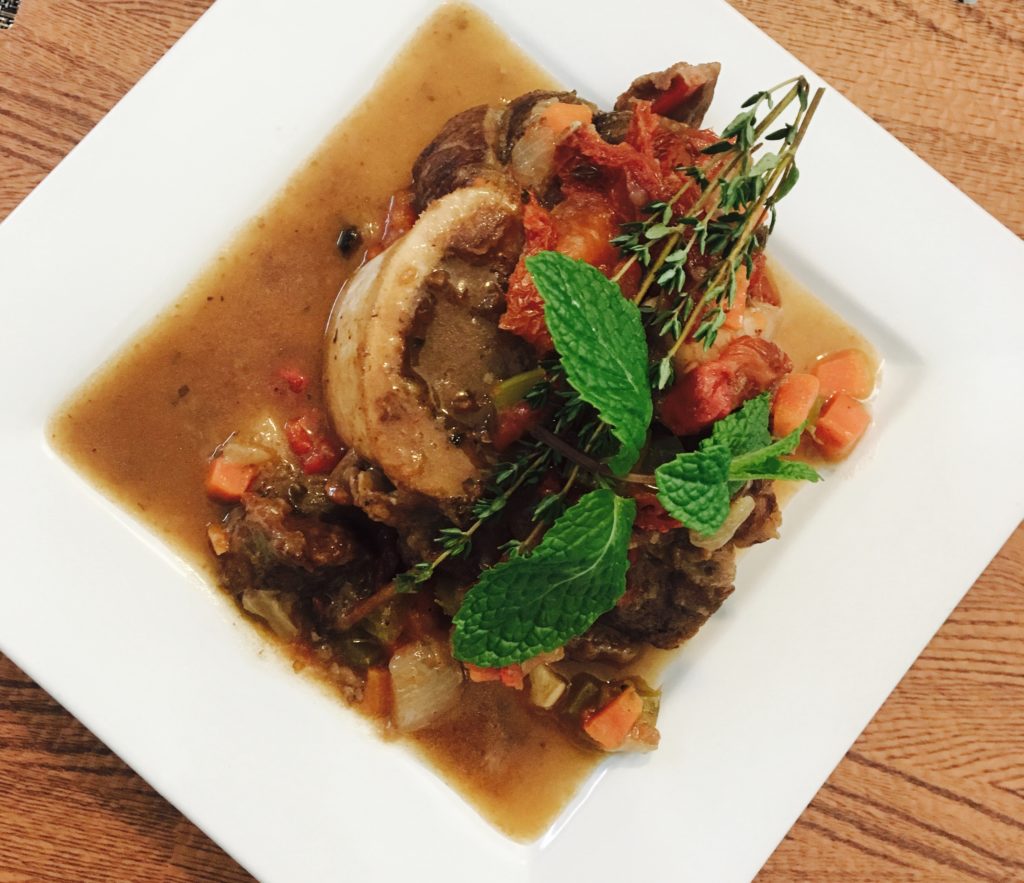 Tips:
Veal Shanks can also be used.
Searing the meat before sauteeing gives it more savory and that distinctive flavor.
Can also be cooked in a Slow-cooker. But first, sautee onions, garlic and tomatoes then put all the seared meat, vegetables and broth/water all at once.
If you are cooking for big party, just double or triple up this recipe and keep in mind the prep and cooking time will take longer
"Cookery is not Chemistry.
It is an Art. It requires instinct and taste rather than exact measurements" – Marcel Boulestin (French Chef)