Growing up in the Philippines, we were always served different types of crustaceans at home particularly shrimp. Filipinos are so used and love eating them so I'm used to peeling and stripping off shells and always have fun eating it.  There are so many different sizes of shrimps being sold in the Philippines, from as big as the size of a regular hotdog to as small as your pinkies. Most people cannot afford to buy the large ones as they are really expensive, but for the small ones, they are really affordable.  Since my family love eating shellfish, I always cook different shrimp dishes. Today's recipe is Cajun Shrimp.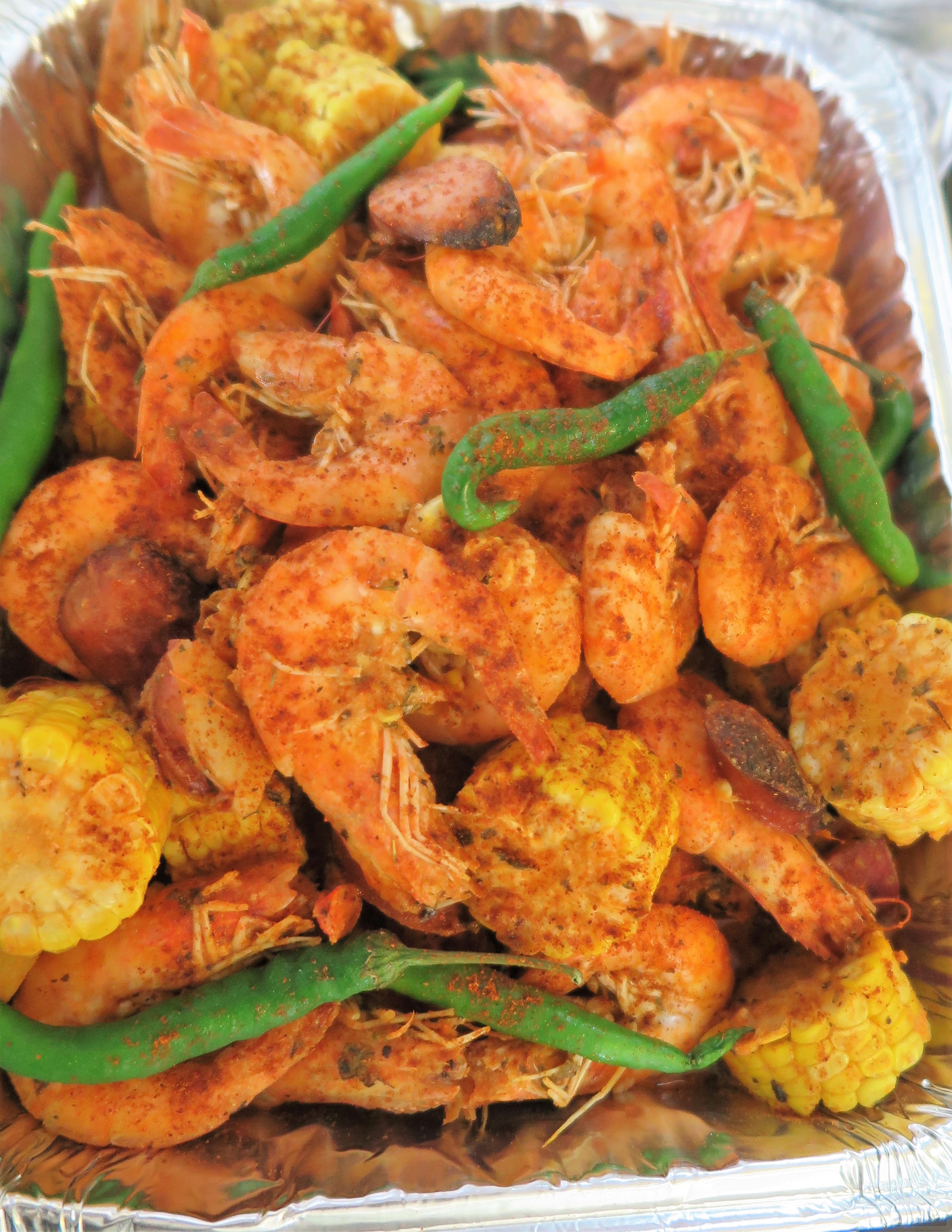 Before you start doing anything else, I recommend reading my tips first, that way, you  might want to follow some ideas there that will affect your grocery-shopping or the way you will cook and prepare some ingredients. Just like any other subject, there are always rules and guidelines but sometimes rules are meant to be broken, right? It is always good to have them so you can at least have an idea, correct? However, you can cook this dish the way you like it. I bet it will taste delicious and you just feel great abut it. Hope it helps 😉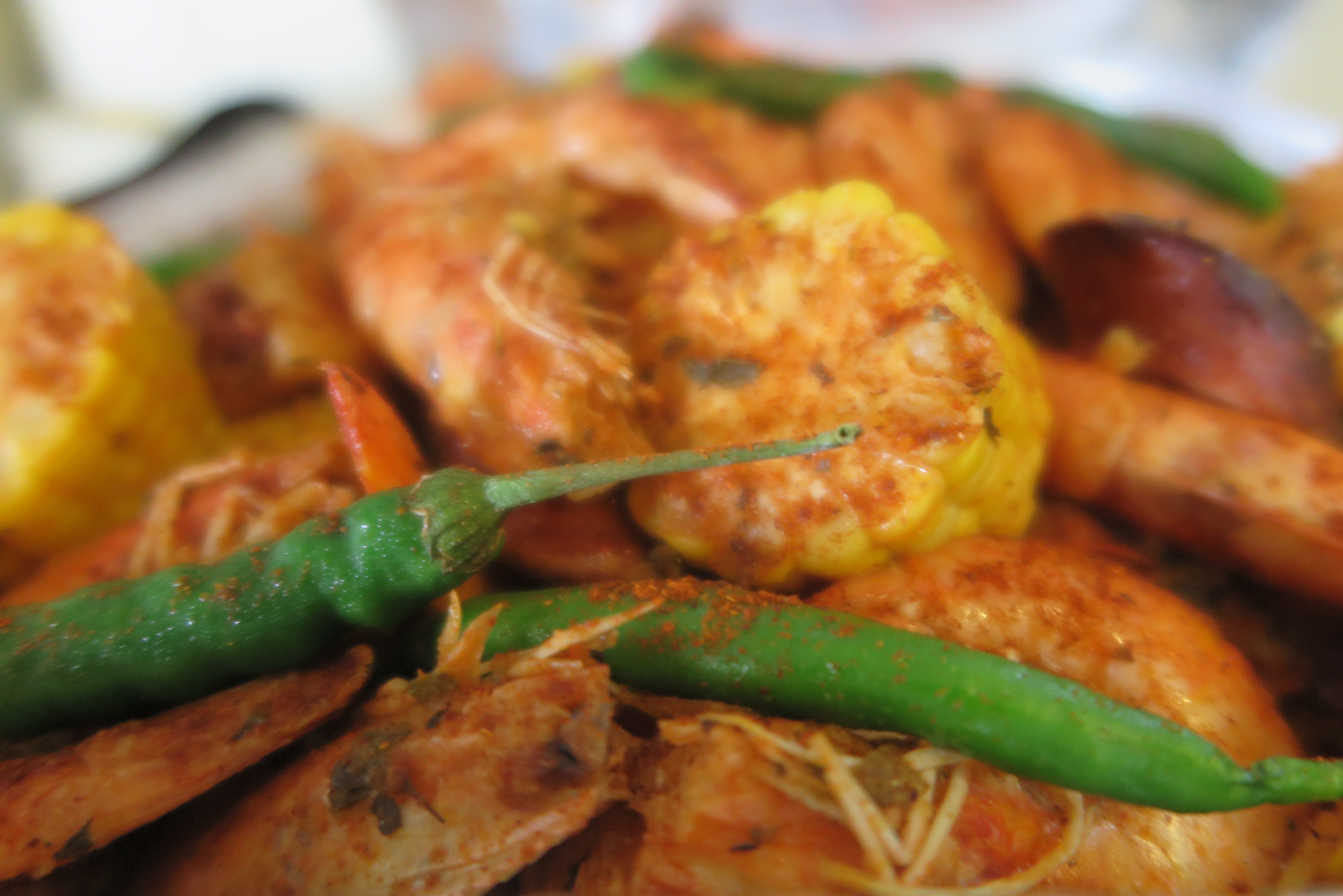 Prep Time: 10-15 minutes
Cooking Time: 30-40 minutes
Servings: 3-4
Ingredients:
1 lb fresh large whole shrimp(using shear, cut the part of the head, which includes the antennae and rostrum upto close to the eyes)
1/2 lb kielbasa sausage(sliced into small pcs)
1 whole yellow corn(cut into 4-6 pcs)
1 tbsp butter
2 tbsp oil
1/2 tsp ground black pepper
1/2 tsp paprika
1/2 tsp dried thyme(you can use fresh if preferred)
1/2 tsp dried rosemary(you can use fresh if preferred)
1/2 oregano(you can use fresh if preferred)
1/4 tsp cayenne pepper
1/2 tsp pink salt
1/8 cup lemon juice
1 pc of sweet potato(orange)(optional)
Green chilli or cilantro for garnish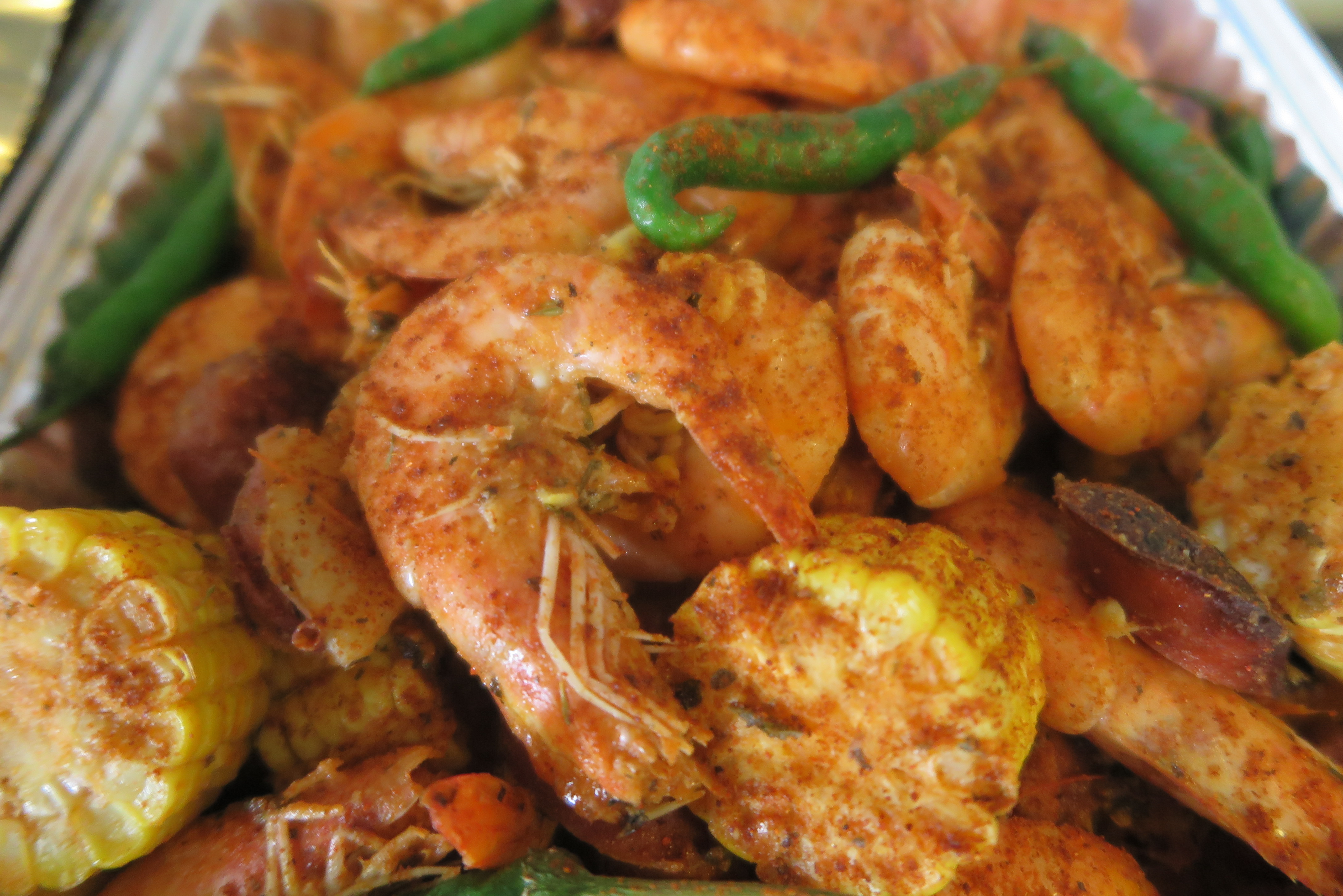 Directions:
Boil corn into 3-4 cups of water for 20-25 minutes. Add sweet potato in the middle of cooking. They don't take that long to cook. 12-15 minutes is ok. No need putting too much water. Make sure to have some broth left and save. You can use them for the sauce. Turn off once cooked
In a heated pan, low fire only, put butter and oil then fry the sausages until a little toasted. Sautee garlic and onions with it until cooked
Scoop out corn and sweet potato from the pan and mix with sauteeing
Put all the dry ingredients then 1/3 cup of the broth from corn and sweet potato. Stir
Let it boil for 8-10 minutes
Taste to check per your preference if you need more spicyness, saltiness or sourness. Add more broth if you want it soupy
Drop all the shrimp. Leave it be for 2 minutes then stir
Cook for another 3-4 minutes
Turn off
Serve with steam rice
Bon Appetit!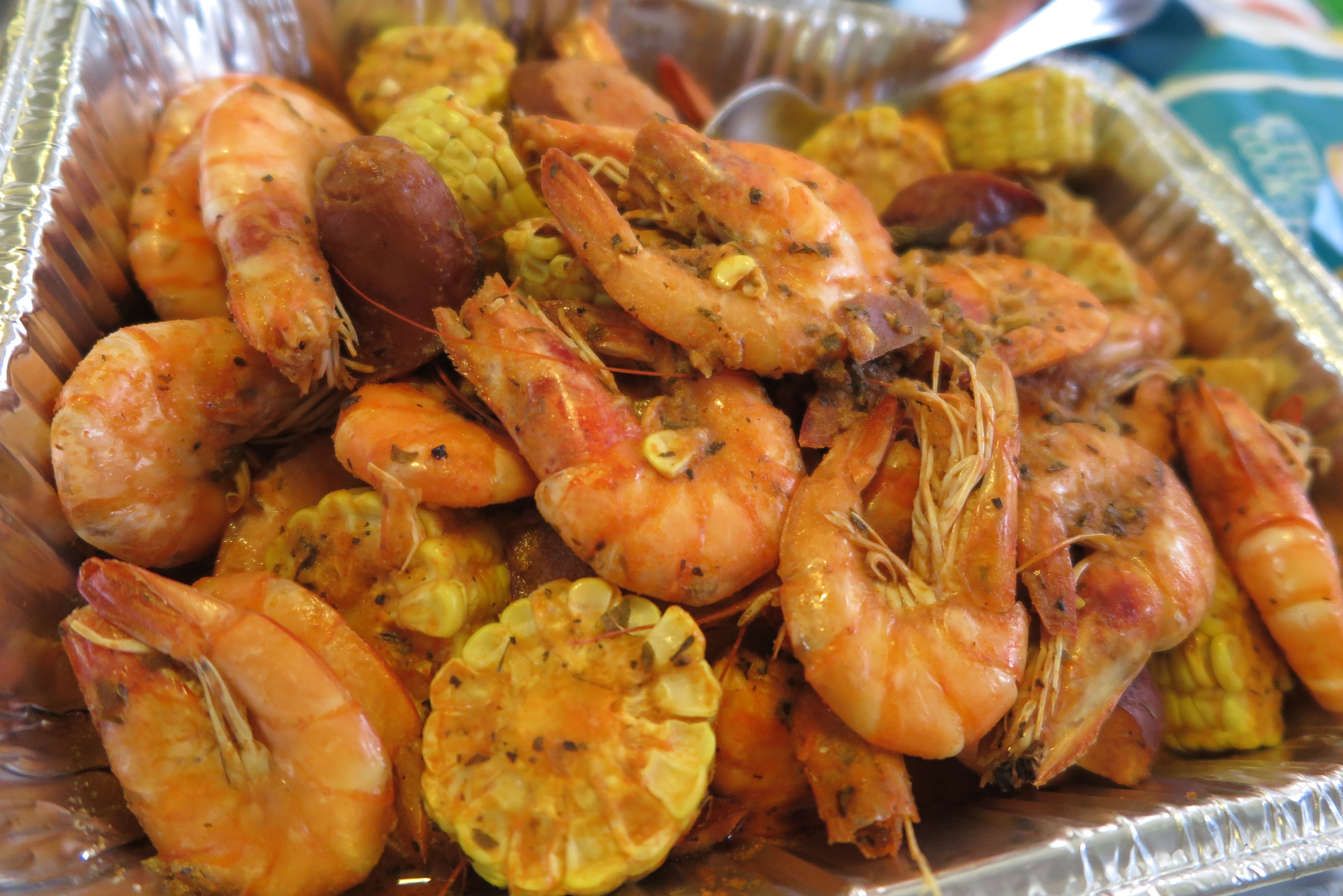 Tips:
If you are cooking for more people, you can just double the recipe
I like putting 

sweet potato

. The sweetness of it, balances the flavor of being spicy, together with the herbs
Watch out for sweet potato to not overcook while boiling them. Try poking with fork to make sure. They should still be a little hard when you got done boiling since you will still be cooking them with all the mixture for another 5-7 minutes
Try not to overcook the shrimp as it gets tougher to peel them off. Seafoods doesn't require longer cooking as the meat gets tougher the longer you cook them
"Cookery is not chemistry. It is an Art. It requires instinct and taste rather than exact measurements". – Xavier Marcel Boulestin (French Chef)