Do you know any recipe that uses bone marrow? If you are not sure what I'm talking about, it is the part wherein if you buy beef or veal shanks with bone-in, it's that bone in the center of the meat with the fat in the middle of it. That's the one I'm talking about. In Philippines, it is very popular as we make them as soups most of the time. We call it "Bulalo" soup, and boiled for no less than 2-3 hours, with cabbage, pechay(bokchoy), beans, potato and corn or banana(saba). Most often than not, it is used as soup base for noodle soup or any soup that you can think of especially in restaurants as it gives great flavor to the recipe.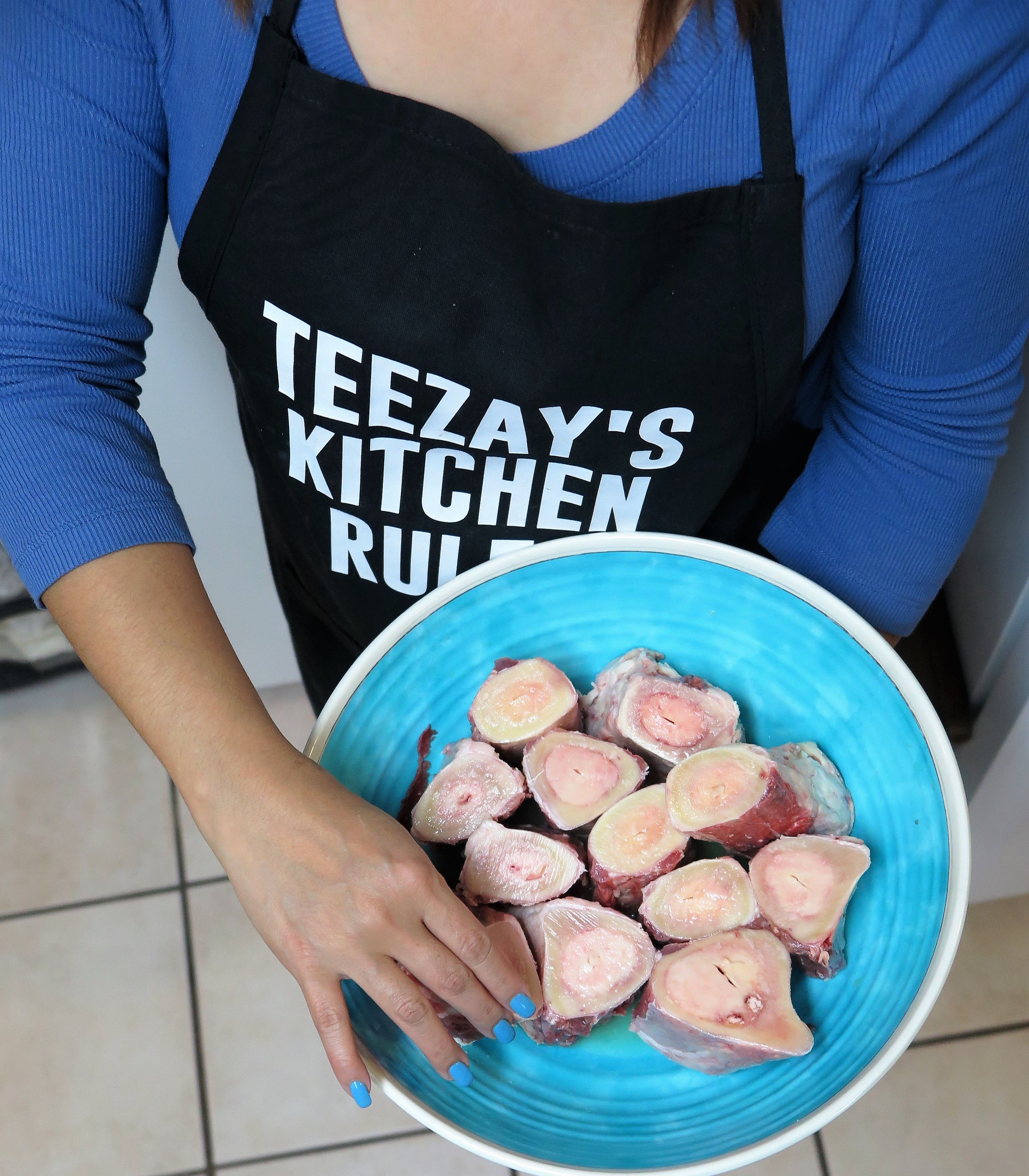 Bone marrow is the rich substance found in the center of bones and considered a delicacy in many parts of the world. Although, there are still a lot of people unfamiliar with it and some think it is just too gross to consume, this is in fact has been researched and considered already by many scientists, nutritionists, and universities who conducted tests  that it is really good for you. Remember, bone broth is rich in minerals that support the immune system and contains healing compounds like collagen, glutamine, glycine and proline. I am not sure if some of you have noticed these days, you should start seeing advertisements about bone marrow powder/mixtures that you can mix in your cooking or even your daily beverage, such as juice, coffee, tea etc. Who knew that some day they will be really popular? The collagen in bone broth heals your gut lining and reduces intestinal inflammation. Bones from land animals are rich in calcium, magnesium, potassium, and phosphorus as well. It actually has many great health benefits as oppose to most people think since it is too fatty and bad for the health. How good is that? (wink, wink) On top of that, the benefits it greatly offers  for those people who are battling cancers.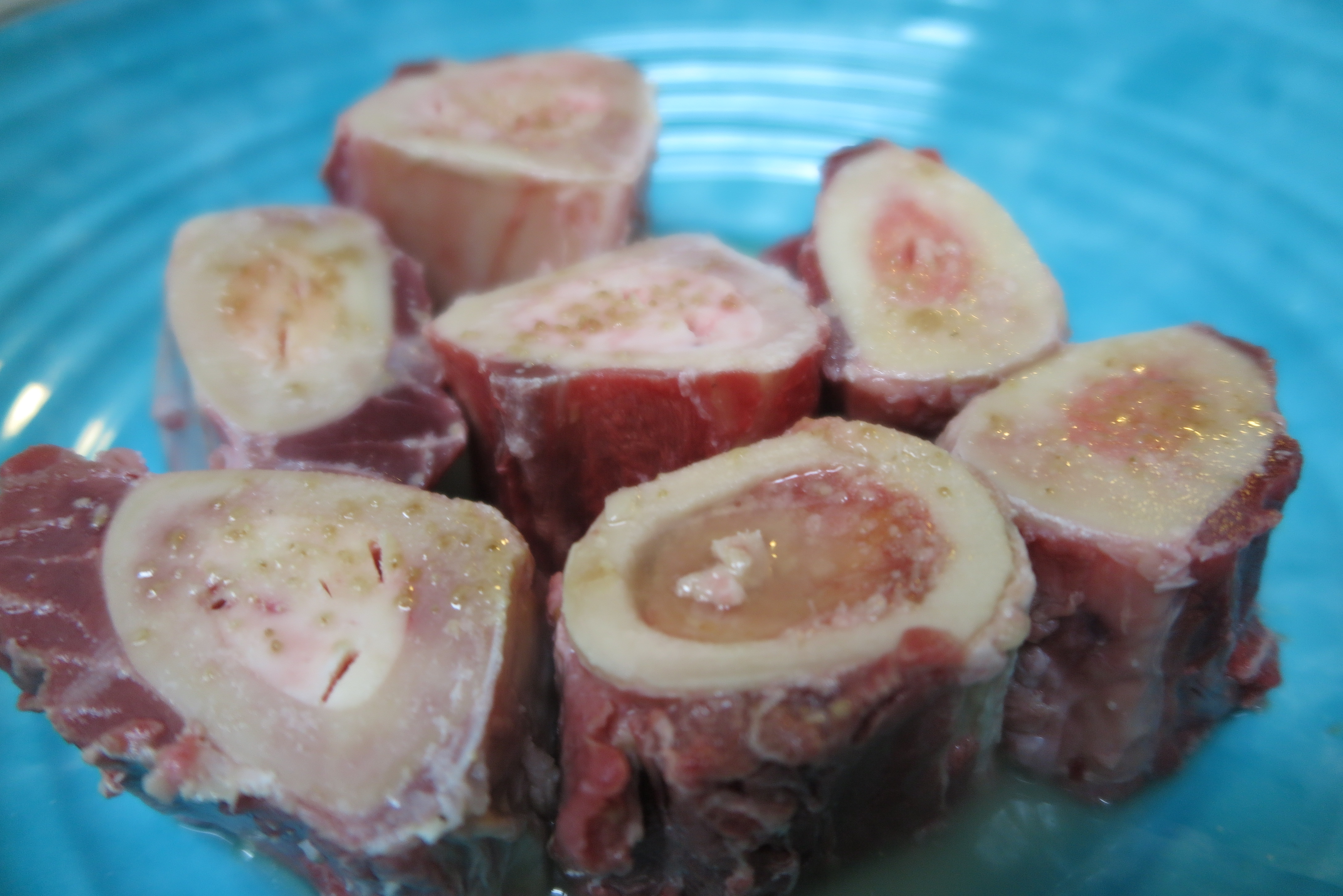 The only thing when making them, it is hard to find specifically just the marrow bones when you go to a regular supermarket. They are usually found in Asian grocery stores and you have to request to them to cut it for you. Since I am just using the bone marrow itself, I serve this recipe as an appetizer different from the one that has meat all around in it. You can eat it with sliced French bread and spread it on top or you can do without and just slurp and savor by itself. If you check my recipe, Ozzo Bucco, and Beef nilaga, you will see that's it is consumed as a main dish. This is so easy to make, you will love it! They're inexpensive too!  You can't go wrong with it and looks like one fancy dish once served. You will amaze your guests with their big eyes oohhhsss and ahhhhss . You can only find this at Gourmet or fancy restaurants which costs about $18-19 for 4 pcs.  I just tried it once in this fancy restaurant but wouldn't order it again since I know how to make them and for the that price, I know I can make 3 times the serving size for same amount of money I would spend. and even better…(wink, wink)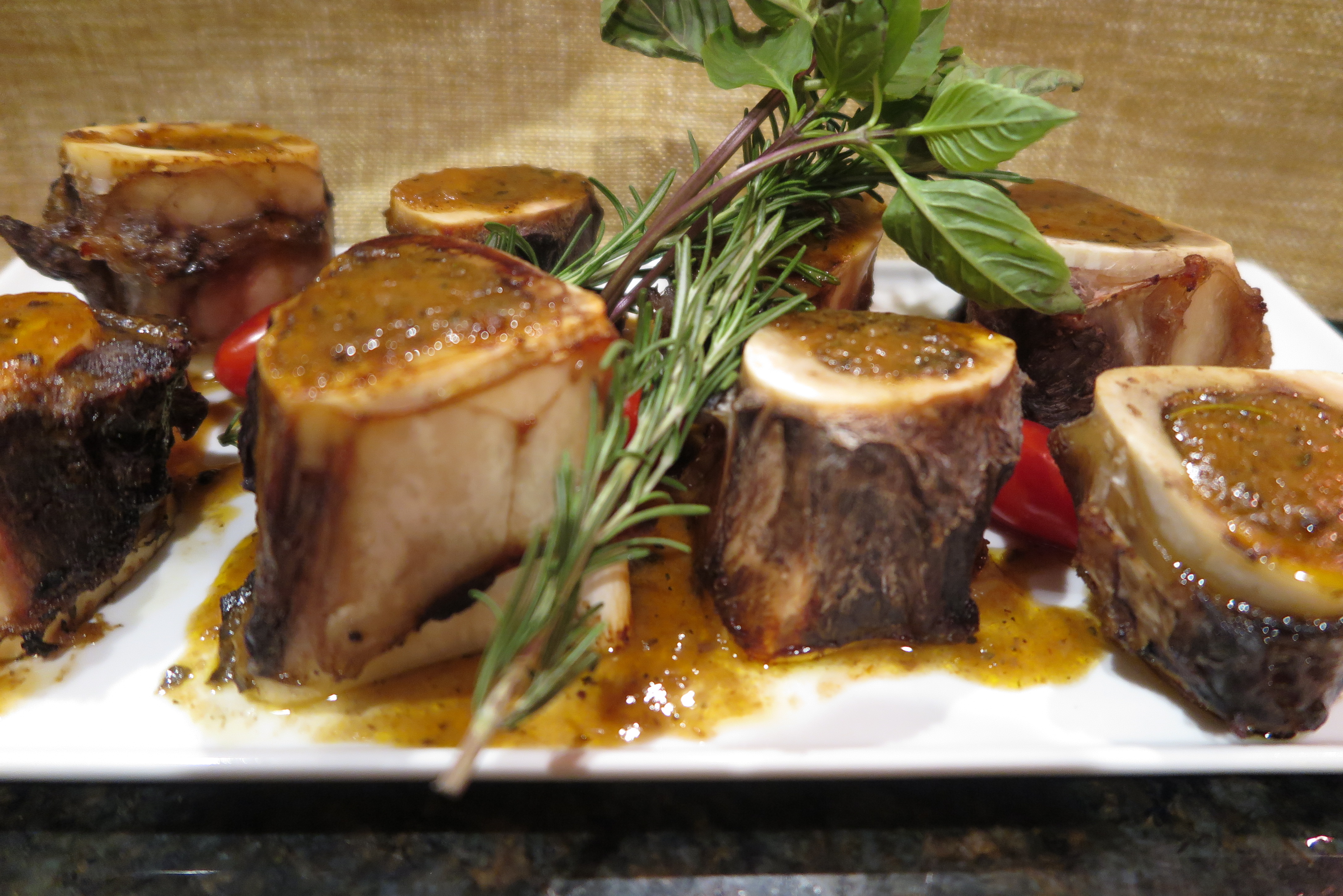 Heads Up: Read my tips first before buying all the ingredients
Click here for other bone marrow recipe:  https://www.foodfashionandme.com/beef-nilaga-as-easy-as-1-2-3/
Prep Time: 5-10 minutes
Cooking Time: 20-30 minutes
Servings: 6-8
Ingredients:
5 lbs bone marrow (9-10 pcs)
pinch of Rosemary powder or 1 stem pc of fresh one
pinch of Thyme powder or dried is ok
pinch of Oregano 

powder or dried is ok

pinch of Basil 

powder or dried is ok

few pieces of Basil or Parsley – fresh for toppings
1 tbsp. lemon
1/2 tsp salt
1/4 tsp ground black pepper
French Bread (sliced)
Directions:
Clean the bone marrow
Marinate in lemon and pepper and a pinch of salt
Cover roasting pan with aluminum foil and spray some oil so it won't stick
Put them on a roasting pan and cover with aluminum foil
Bake for 10-12 minutes at 350 degrees
Then uncover, (if you made the ozzo bucco just scoop out some sauce and pour on top. Put it back in broil for 3-4 minutes
Put on a nice platter. If you cooked the ozzo bucco, drizzle some sauce on the platter before placing the marrows. Once set, you can add fresh rosemary, basil, cherry tomatoes on top or on the side
Voilah!!!!
Scoop out the meat and spread on your bread or you can eat it by itself if you prefer.
Bon Appetito!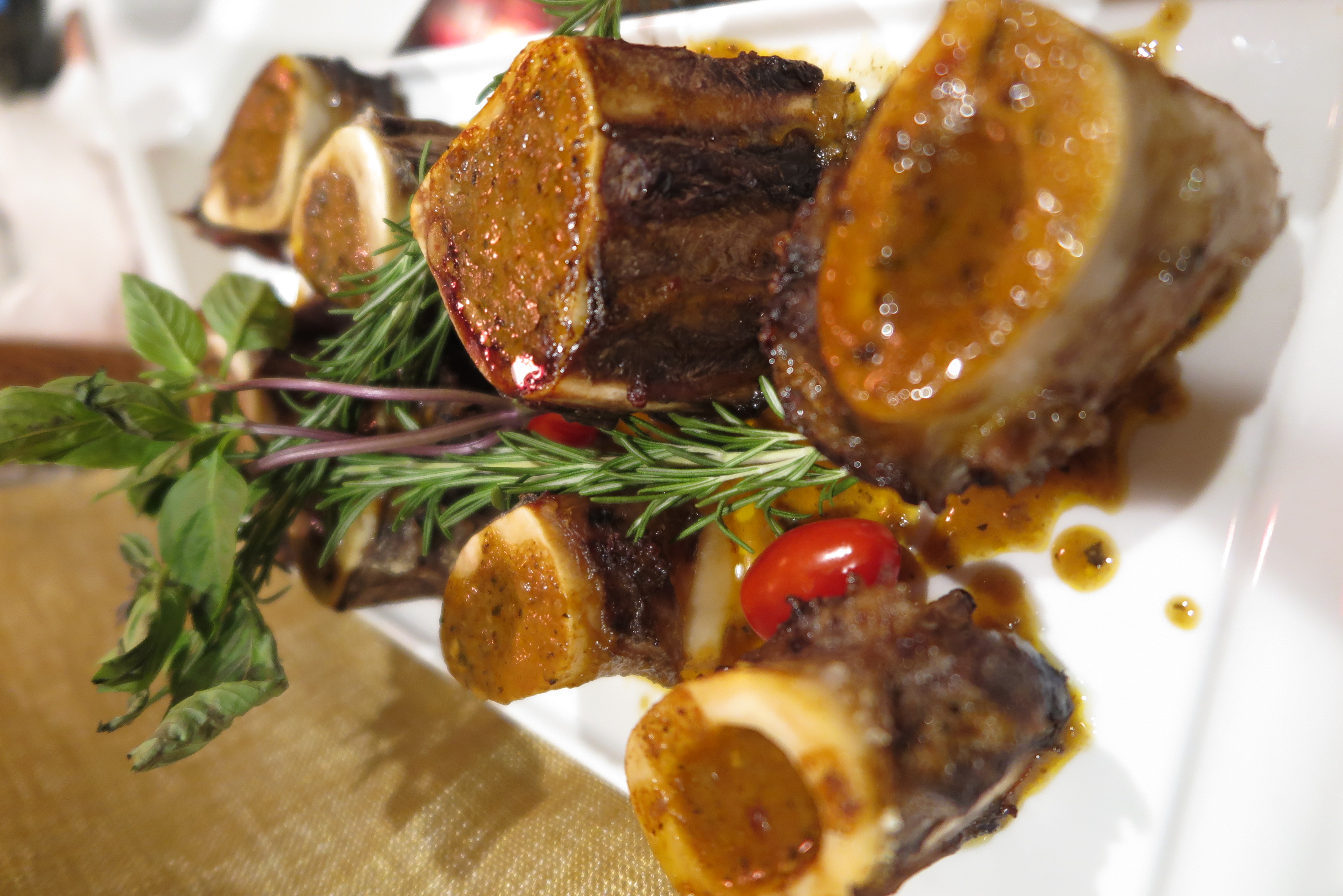 Tips:
If You're making Ozzo Bucco, consider buying extra lbs of the bone marrow itself, that way, you save on making the sauce/toppings for roasted bone marrow. All you have to do is clean them and roast for few minutes then pour toppings and back to toaster/oven and broil for 3-5 minutes. Only if you plan or wish to cook them if not just the Ingredients I stated up above should be okay.
You need to buy those small teaspoons for scooping them out
Serve as soon as it is cooked. It tastes best while it's hot. You don't want it to get cold.
Soup is best during fall and winter season, and cold weather always calls for hot soups. Keep boiling your bone marrow and make it as a soup base for anything you can think of, if you like. You can incorporate marrow into other dishes.
"Cookery is not chemistry. It is an Art. It requires instinct and taste rather than exact measurements". – Xavier Marcel Boulestin (French Chef)