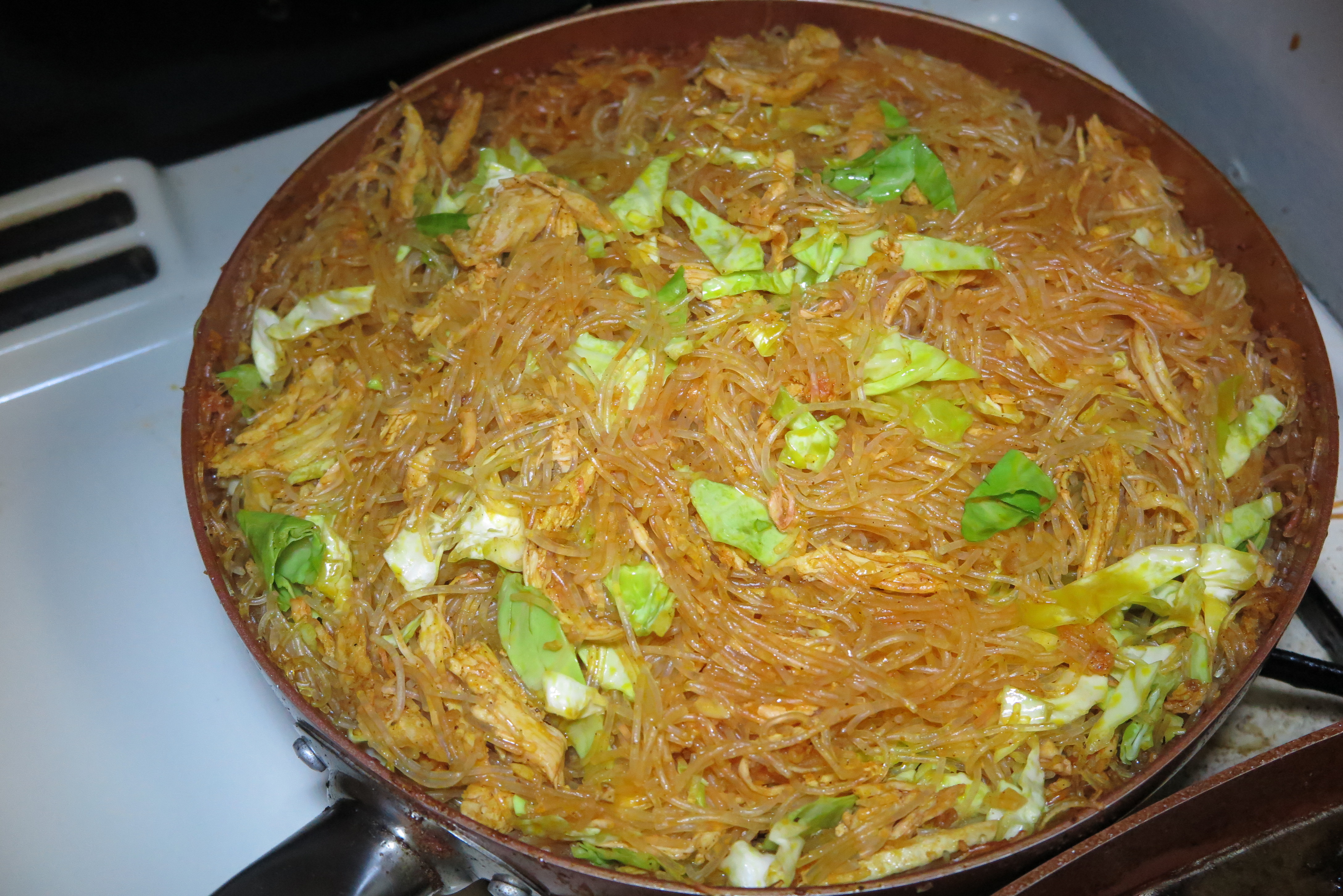 Prep Time: 15-25 minutes
Cooking Time: 45 minutes to 1 hr
Servings: 5-7
Ingredients:
6 garlic cloves, minced
8 tbsp olive oil
1/2 cup butter
240 g. of dry sotanghon (vermicelli) glass noodles
4 tablespoons fish sauce
1/4 cup lemon juice
1 teaspoon ground black pepper
1 green onion, sliced
2 lbs chicken breast with bones (boiled and shredded)
1/2 cup tengang daga(black fungus), soaked in water to soften, sliced into small strips
1/2 cup (7-8 pcs) shitake mushrooms, soaked in water, when soft, sliced into thin strips or you can buy sliced already
1 tsp annatto (food coloring)
1 tsp turmeric powder
1 small cabbage(shredded)
6 cups water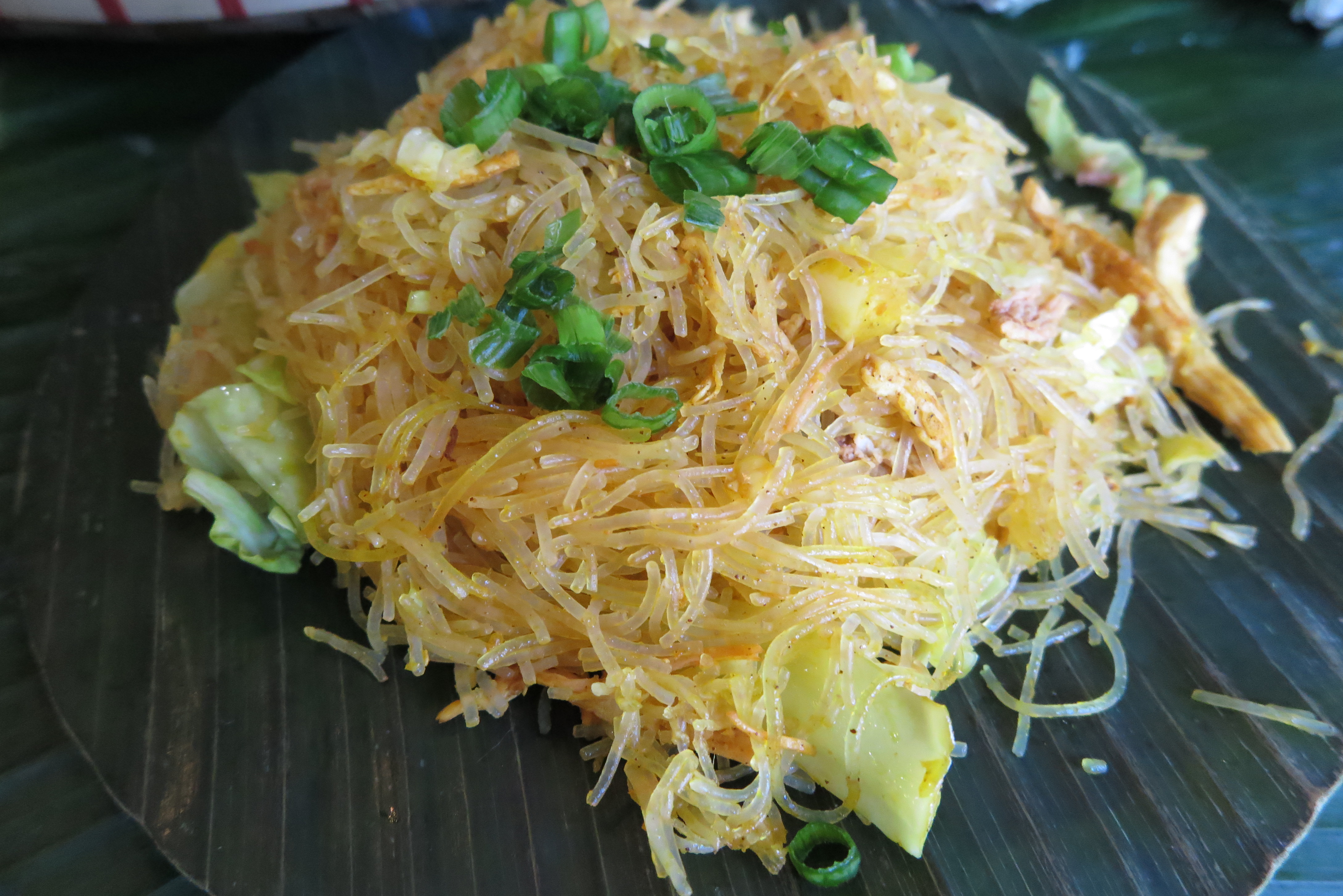 Directions:
Place the chicken in a pot and pour water. Skim off any foam that forms. Let it boil until all foams run out then pour half of the fish sauce and let it boil for another 15-20 minutes
Set chicken aside and let it cool. Save the broth
Place the Pancit Sotanghon in a bigger tray to soak noodles in the warm broth for 10-20 minutes each side or until soft. Pour half of the olive oil. Mix it in.
When the chicken has cooled down, you can start shredding into thin strips. If it's still too hot to shred by hands, you can use fork and knife to start cutting/slicing it. You can make some of them chunky instead of little strips if you prefer
In a wok or skillet, heat the oil and the butter. Sauté the garlic until brown. Add the chicken meat and stir-fry for 30 seconds.  Add the lemon juice and fish sauce. Add the Annato(food coloring) and turmeric. Stir. Then add the reserved chicken broth (This process should only take 5-7 minutes)
Add black ear fungus(tengang daga) and the shitake mushrooms. Bring to a boil over low heat to make it tender (This process should only take 5-7 minutes)
Check your broth before adding the noodles if it is too much or just right, so when you add your noodles, it will just be perfect. If you think there is still a lot of broth left in the pan, I'd suggest you scoop out some off and set aside. You don't want the noodles to be overcooked as it will turn soggy and mushed. It's always better to be short on the broth because you can always add more water if needed.
Add ground black pepper
Using tong(with rubber tip if you're using Teflon or non-sticky pan), keep mixing but be careful not to over-stir and mush the noodles.  Simmer until the noodles are heated through, about 2-3 minutes each turn, depending how fast the noodles get cooked. It shouldn't take that long since they were parboiled pre-cooking. If you notice, noodles turn very transparent in color (This process should only take 8-10 minutes)
Turn off before it is fully cooked. You can still use the heat to finish off your cooking
Garnish with green onion slices and its ready to be served
Enjoy!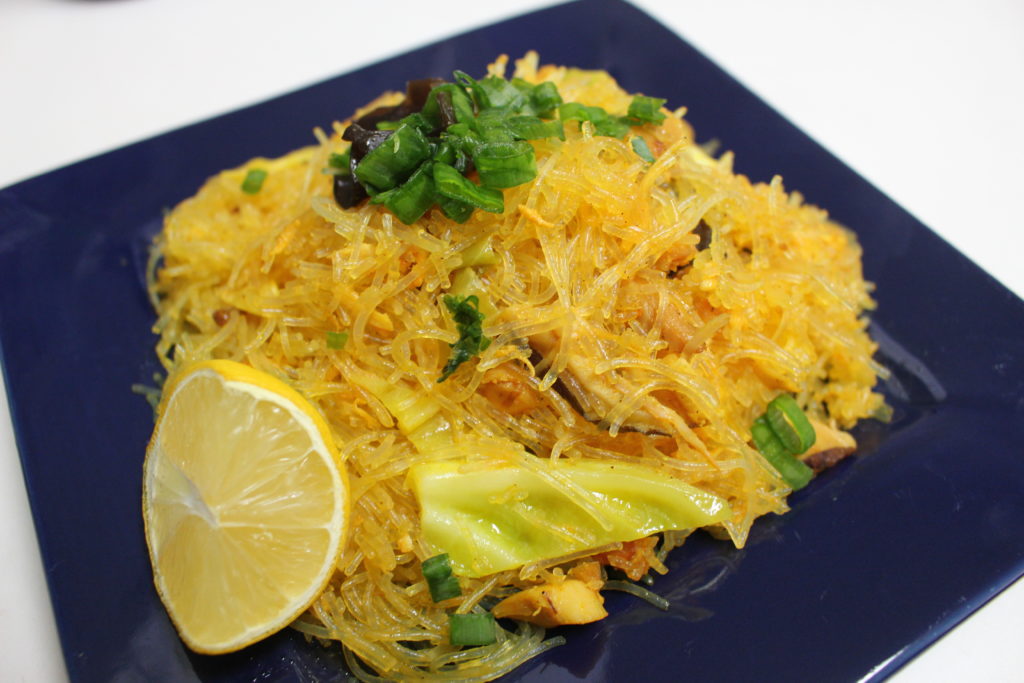 Tips:
This recipe is actually really easy and quick to make as long as you know how to do shortcuts and not to overcook the noodles
You can add more vegetables if you prefer
Adding more lemon juice and ground pepper is okay too
To "hit two birds in one stone", you can separate the other half of the dish or double this recipe and turn it into a noodle soup. Just add broth, little seasoning, meat and vegetables to your preference. Most of the time, you have leftover meat or vegetables in the fridge, so it is not really that complicated ;p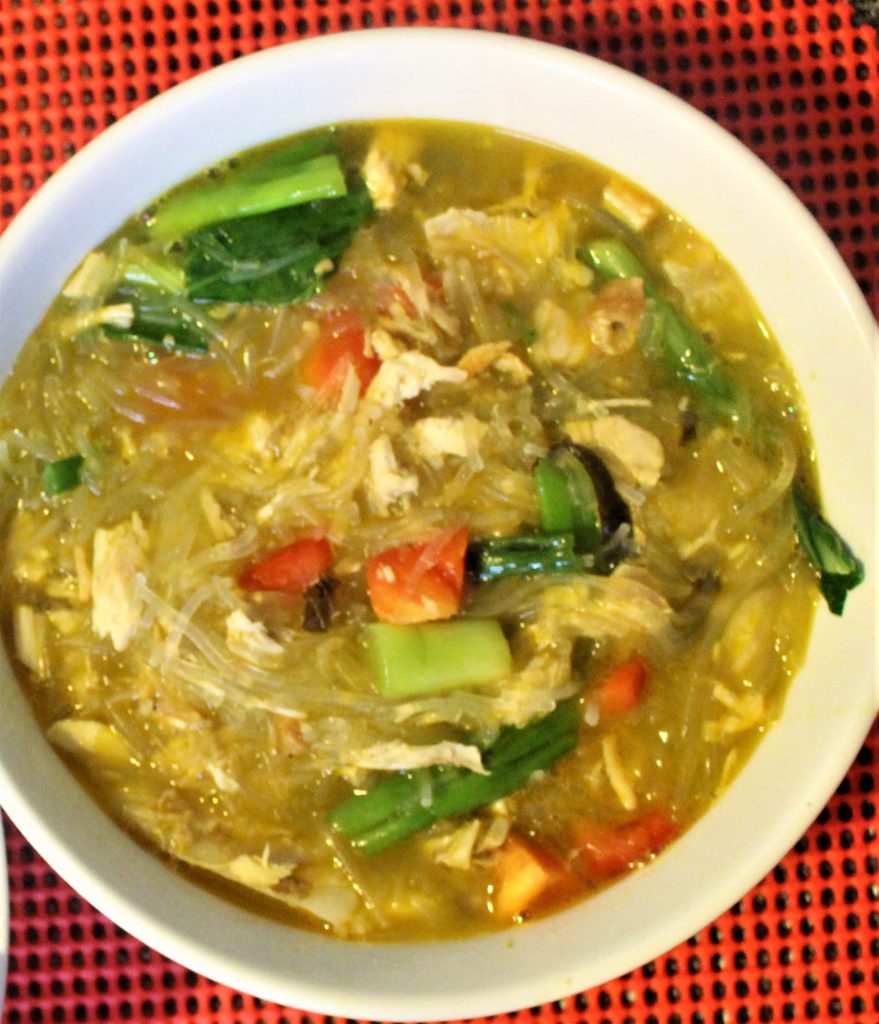 "Cookery is not chemistry. It is an Art. It requires instinct and taste rather than exact measurements". – Xavier Marcel Boulestin (French Chef)