This recipe is also interchangeable and the same as the recipe I have posted regarding grilled vegetables. Like what I mentioned in that post, there are also no rules as long as you don't overcook them.  There are endless options how you want to eat them. I normally eat them in replacement of rice.  The okra, I eat as snack sometimes. This way, I can eat more with lesser carbs and calories. So instead of eating 1 cup of rice, I would eat most of the veggies and have only a quarter cup of rice. I know, I know….it's  so easy to say than done. For some of you guys, you probably are already starting to either raise one of your eyebrows and/or start squirming…..I totally understand (wink, wink)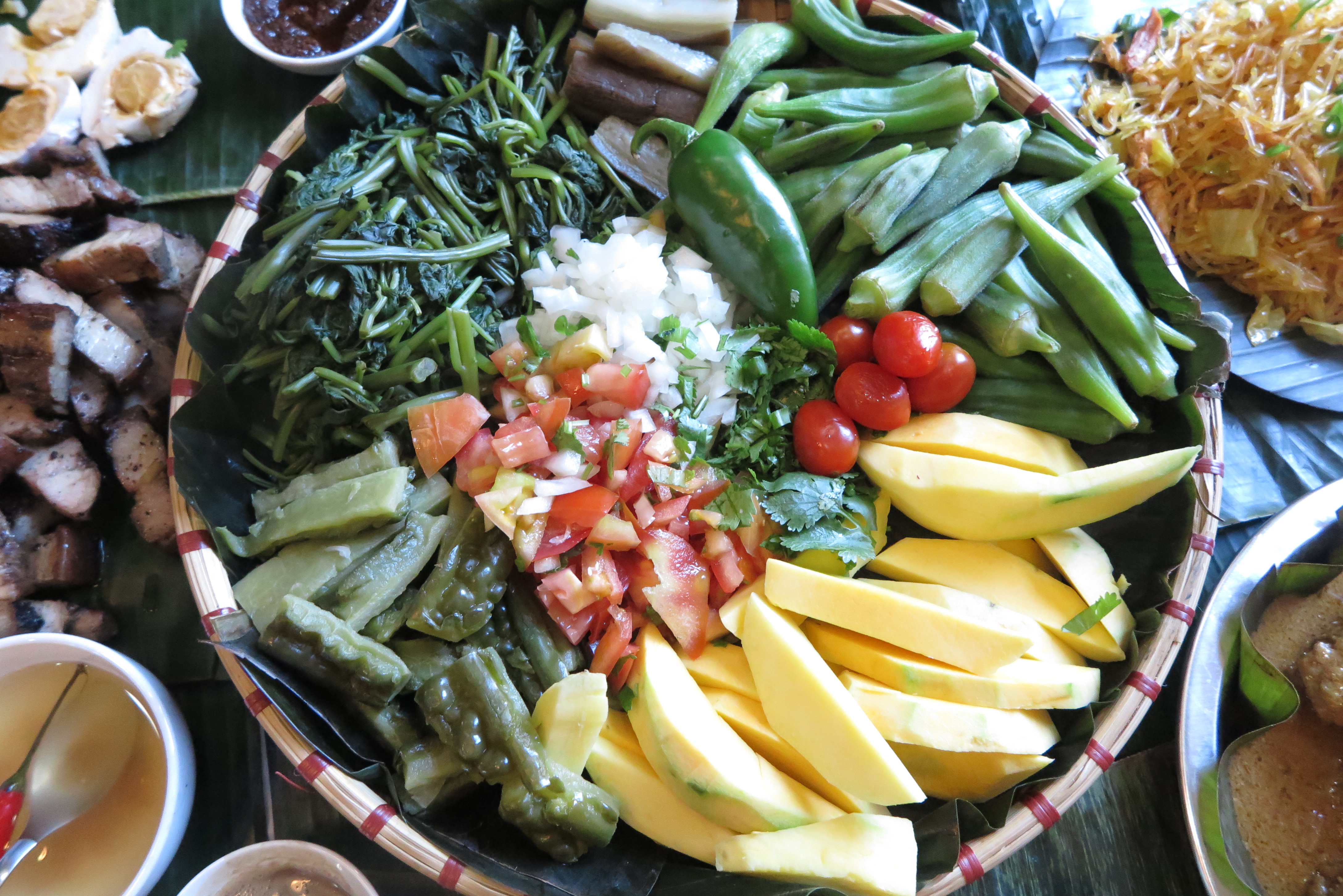 Sometimes, I don't mind eating steamed food like fish or vegetables as it is more simple and easier in our digestive system. Pairing it with just the right herbs, seasoning or condiments make it so perfect to eat, just like what some Filipinos normally do especially if they are trying to be more health conscious. Now, it's a different story if you will soak your food with a lot of salt, soy sauce or worst fish sauce, that's a big no-no! Just like some people I know, who would eat a green salad but slather them with dressing! It just defeats the purpose. Just keep in mind that as long as you can taste the flavor, it doesn't have to be salty or too rich for you to enjoy them. Moderation is the key.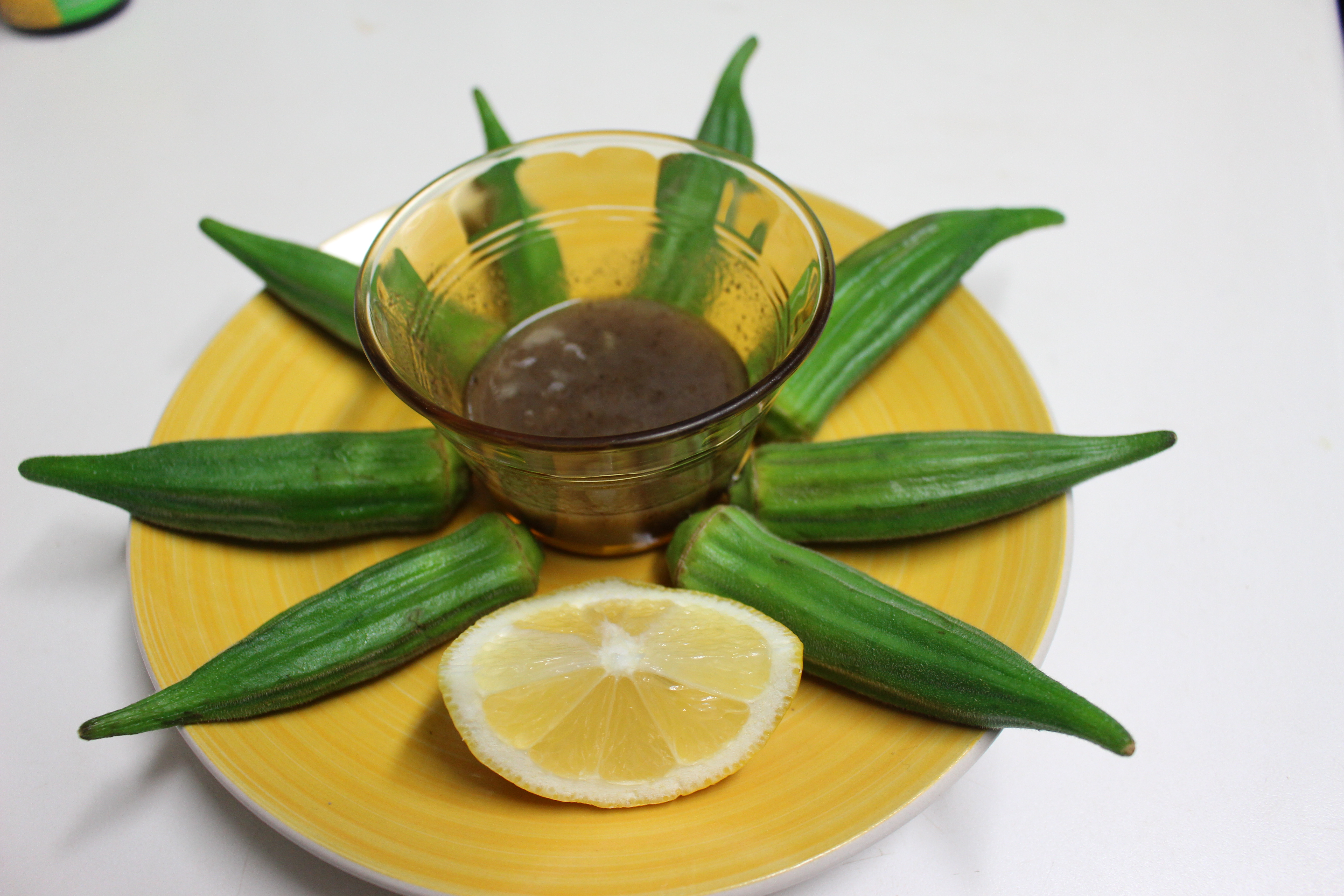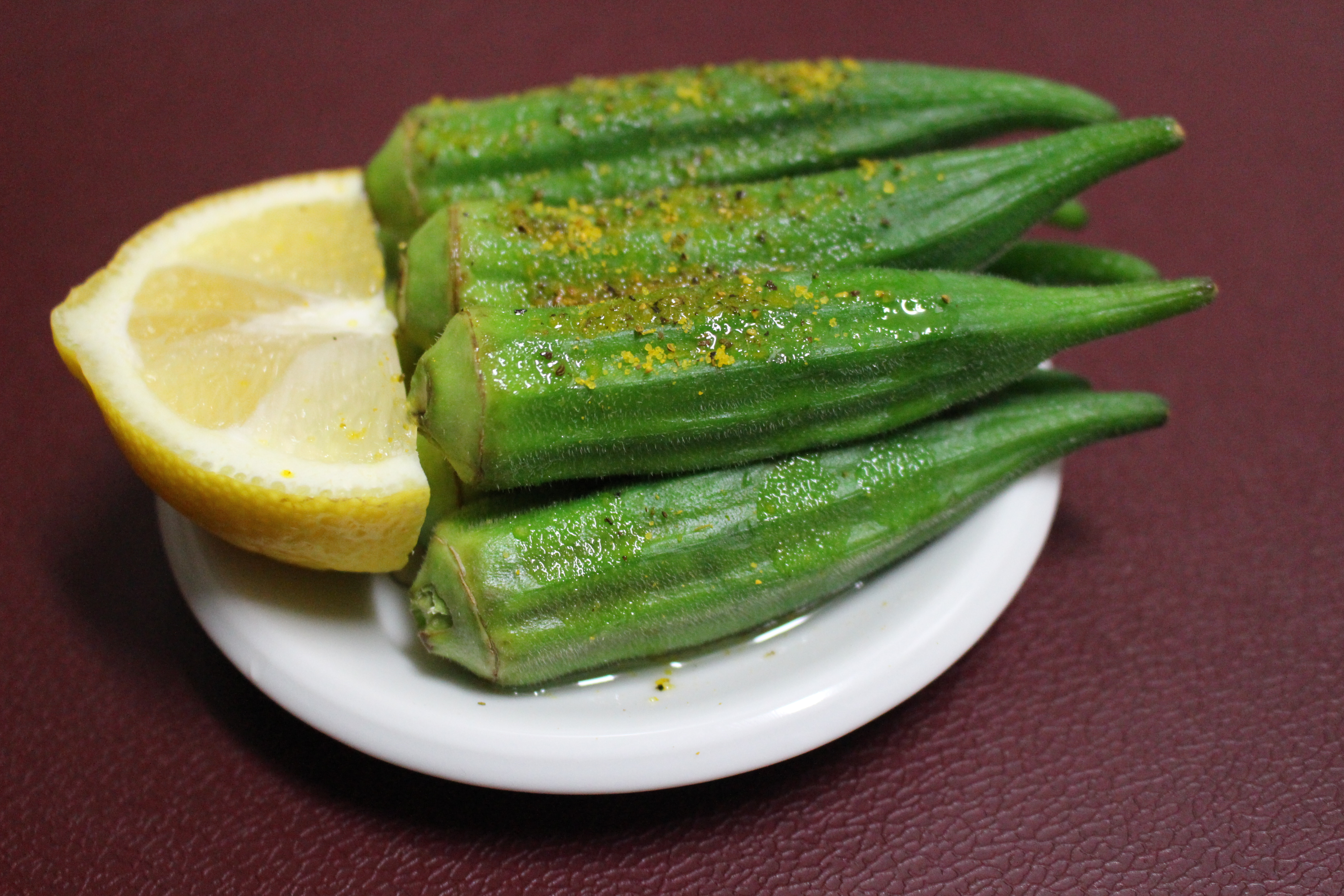 Prep Time: 7-10 minutes
Cooking Time: 10-12 minutes
Servings: 4-6
Ingredients:
1 Eggplant
1 small bittermelon
4-6 stalks of long beans
8-10 pcs okra
1 cup young tender leaves of sweet potato (talbos ng kamote)
**Seasoning/Condiment #1: (Italian style)
4 tbsp of olive oil
2 tbsp of lemon
1/2 tsp pink salt
1/4 tsp ground pepper
1/2 tsp of parmesan cheese
1 tsp pink salt
pinch of pepper flakes(optional)
**Seasoning/Condiment #2:(Filipino style)
1 tbsp of lemon or kalamansi(Philippine lime)
1 tbsp of anchovy sauce(bagoong balayan) OR
1 tbsp. of shirmp paste (bagoong alamang)
1/2 of chili pepper(optional)
Directions:
Boil water.  Put salt
Boil eggplant first for like 5-7 minutes. Then set aside eggplant
Boil long beans for 5-7 minutes. Then set aside
Boil the sweet potato leaves for about 4-5 minutes. Set aside
Boil okra for 2-3 minutes. Set aside. Change water
Boil bittermelon for 7-8 minutes
Serve in platter
Mix your preferred seasoning in a small bowl
Eat with or without rice
Tips:
1. Okra doesn't need to be fully cooked, the longer you cook them, the more slippery it gets. For boiled okra, I like them a little crunchy so I can snack on them even with just  a sprinkle of olive oil, lemon juice, ground pepper and a pinch of salt.
2. This can be made as a salad as well if you want to. However, only few salad dressing that can compliment with these type of vegetables like oriental, or the ginger dressing.
3. Other vegetables, such as carrots, cauliflower, broccoli or even cabbage  also be boiled and add some seasoning like the Italian.  Shredded cheddar cheese on top would be perfect also. Or even just the Tarjin, Furikake or Sriracha would be good!
4. Anything fried or grilled is perfect to be paired them with.
Enjoy!
"Cookery is not chemistry. It is an Art. It requires instinct and taste rather than exact measurements". – Xavier Marcel Boulestin (French Chef)