Roast Chicken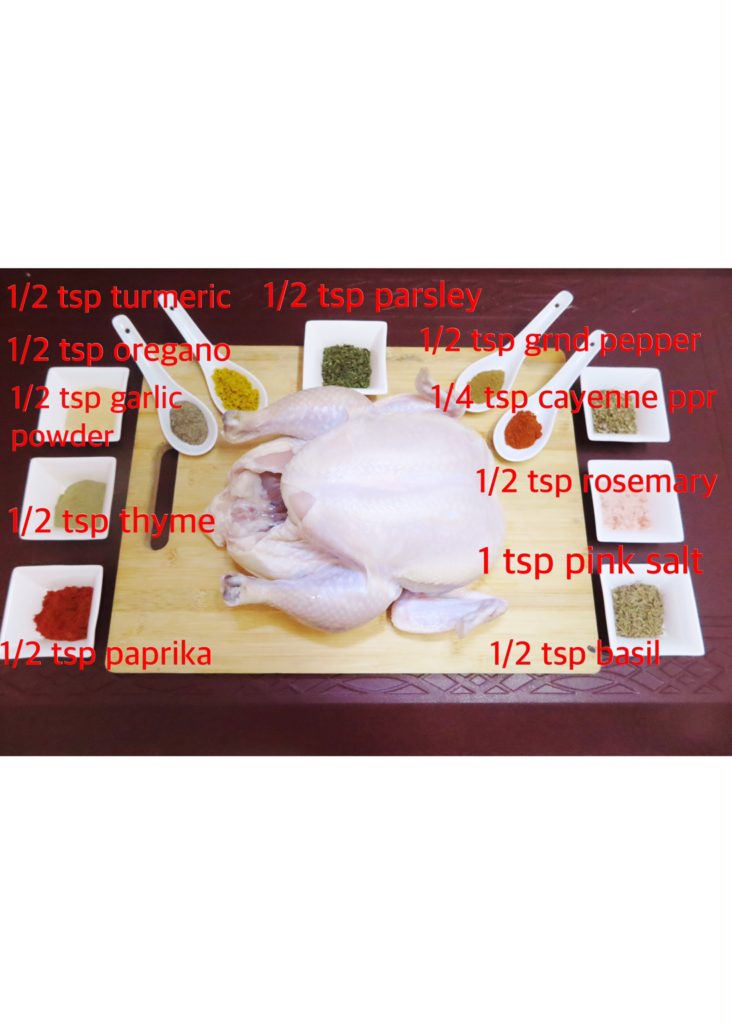 Prep Time: 10=15 minutes
Cooking Time:  2 hrs
Servings: 4-6
Ingredients:
1 whole fryer chicken
1/2 cup chicken broth
1 medium carrot
1 medium onion
2 stalks celery
1/2 cup lemon juice
1/2 tsp turmeric
1/2 tsp oregano
1/2 tsp thyme
1/2 tsp paprika
1/2 tsp parsley
1/2 tsp ground blk pepper
1/2 tsp basil
1/2 tsp rosemary
1 tsp pink salt
1/2 tsp garlic powder
1/2 tsp cayenne pepper
1/2 tsp sugar
3 tbsp olive oil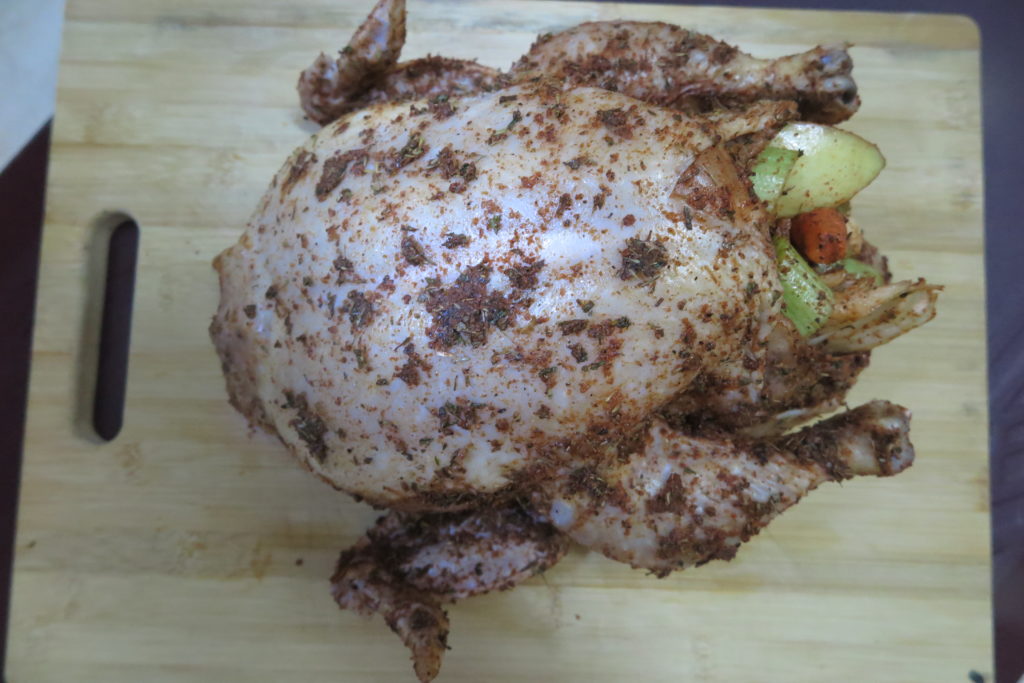 Directions:
Wash chicken thoroughly and do not cut too much fat. This will keep the chicken moist.
Mix all the dry ingredients except sugar.  Save 1 tsp of mixture, add sugar and olive oil. Set aside. Use this seasoning for the vegetable mix
Rub chicken with lemon juice. Save some juice(1 tsp) and pour in the vegetable mix. Then rub all parts with the dry ingredients mixture upto the inside of the cavity.
Mix the rest of the ingredients for the mixed vegetables and stuff it inside of the chicken.
Cover pan with aluminum foil and spray or wipe oil to avoid sticking. Put chicken in a roasting pan. Pour the chicken broth on the side of the chicken.
Heat up oven to 325 degrees. Wait for about 10-15 minutes.
Cover chicken with aluminum foil and bake 20 minutes per pound.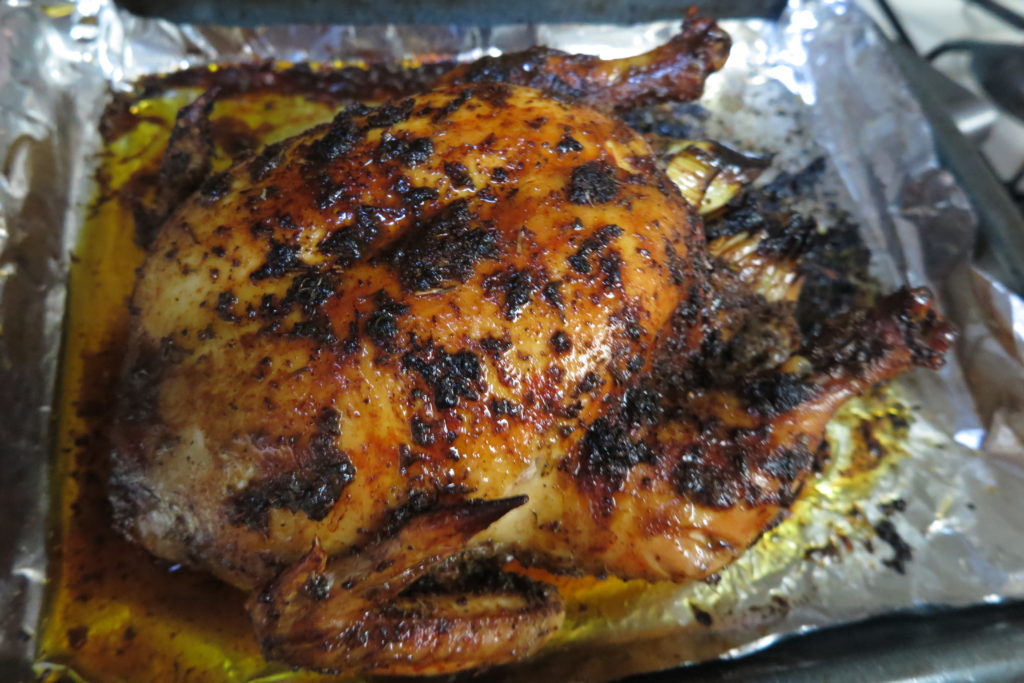 Tips:
Bake chicken 20 minutes per pound. If the chicken is 5 lbs, that's about 100 minutes = 1 hr & 40 mins. Put in broil for the last 10-15 minutes. Depends on how roasted you want it to be.
"Cookery is not Chemistry.
It is an Art. It requires instinct and taste rather than exact measurements" – Xavier Marcel Boulestin (French Chef)