LGBT Pride celebrations are held around the world every month of June and the parade occurs on last sunday of the month. This year, it was held on the 25th. In this event, that is celebrated every year, present are people from all walks of life with different races and backgrounds who express and support Diversity, Inclusion and Awareness. Most importantly, Equality for all.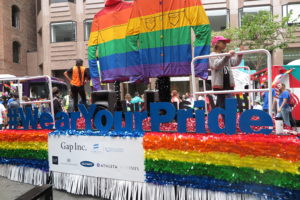 It was my first time to attend the Pride parade and march with my colleagues and family. Thanks to the opportunity working for Gap Inc who was one of the major sponsors. I am proud to be a part of this company who is so passionate that supports a lot of campaign and does really a lot in helping the community so much more than "just sell clothes"! What a great company to work for.
It was soo much fun! Aside from free food, shirt, more freebies, you get to experience seeing different colorful and festive floats, dancers, drag queens, and you can also dance to amplified music.
Just be prepared with all the walking and standing long hours to enjoy them. 😉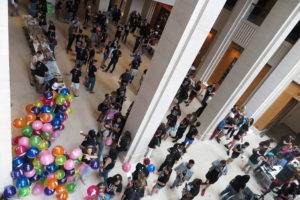 Being gay isn't easy. It's just not.
I've heard quite a few stories from people I know because they were
afraid to come out of the closet due to the fear they won't be accepted by their relatives, community and all.
I have family members and some friends who I love dearly who's been there, so I know.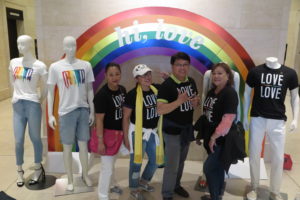 It just all starts with self-acceptance. Accept yourself for who you are so that others may do so. The world is harsh and no matter what, regardless you're gay or not, someone will still judge and hate you. So don't worry what others think of you, and say about you…Just do "YOU".
That boils down to Equality, Freedom and Rights.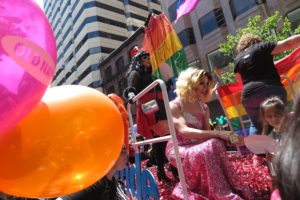 When you KNOW YOURSELF, you are EMPOWERED. When you ACCEPT YOURSELF, you are INVINCIBLE.
-Tina Lifford