Dinengdeng or Inabraw is one famous Ilocano dish. This dish has lots of variations so there is really no rule as long as you use the main condiment which is the fermented fish sauce and the number one secret is to include any grilled fish that you like. But if you grew up and used to eating this, there are main vegetables that really belongs to this specific dish. Mainly they are moringga leaves(malunggay), bittermelon(ampalaya), eggplant, squash flower, winged beans(sigarilyas), okra, jute leaves(saluyot) and many more. These days you can just add fried fish instead if you don't have a grill, or even shrimp would be fine.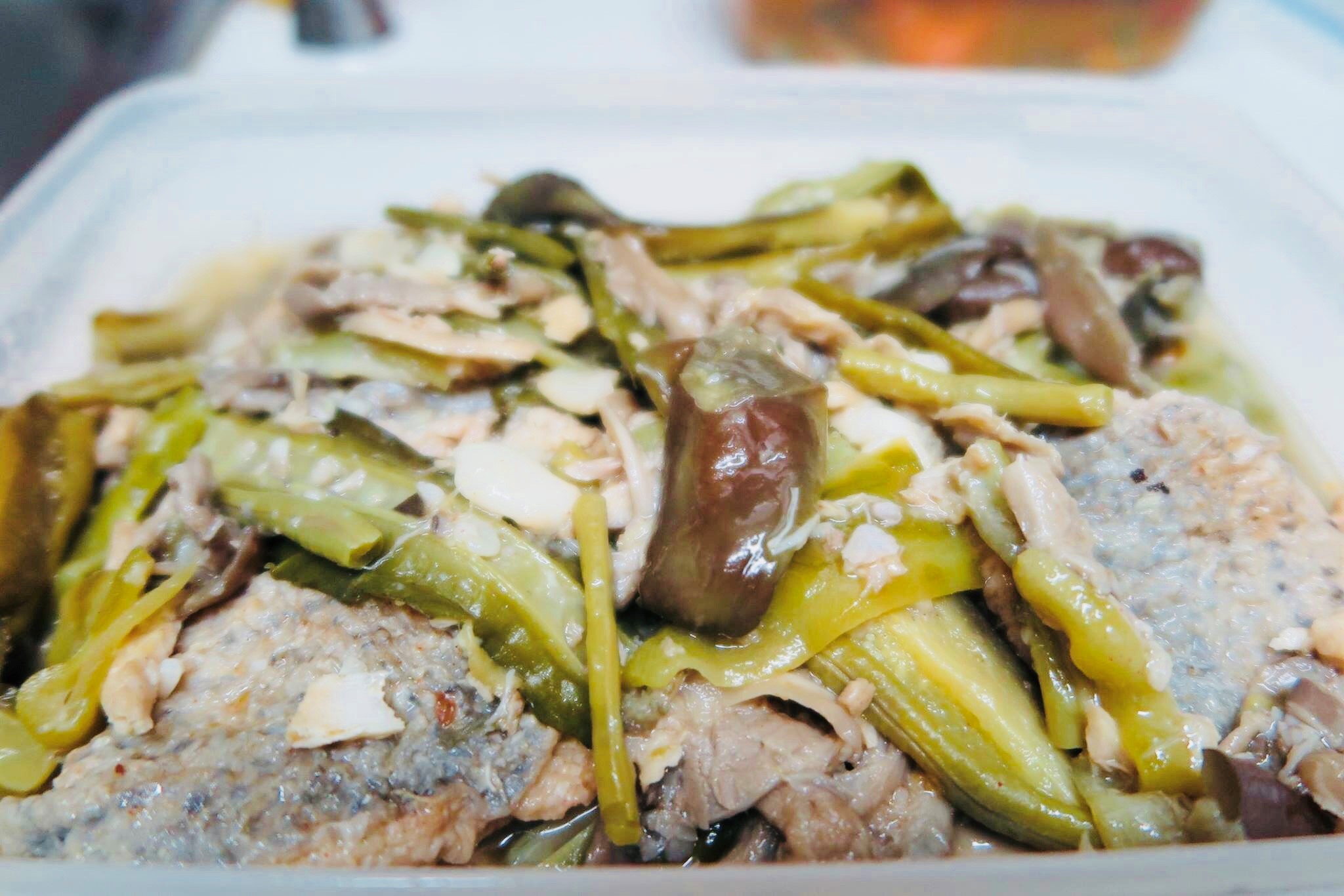 Prep Time: 20-25 minutes
Cooking Time: 25- 30 minutes
Servings: 6-8
Ingredients:
1 small whole milk fish(pompano or tilapia is okay too, cleaned, sliced and grilled)
1-2 cups malunggay (moringa) leaves, cleaned
1 cup squash flower(usually find this in the freezer section)
1 pack of okra(they usually comes in Styrofoam package with 12-17 pcs)
1 bundle string beans(sitaw)- sliced into 2 inch pieces
1 pc medium ampalaya (bitter gourd), cored and sliced
2 to 3 tablespoons bagoong isda (fermented fish sauce)
1 knob ginger, sliced into thin strips
1 medium tomatoes, chopped
1 medium onion, chopped
2 cups water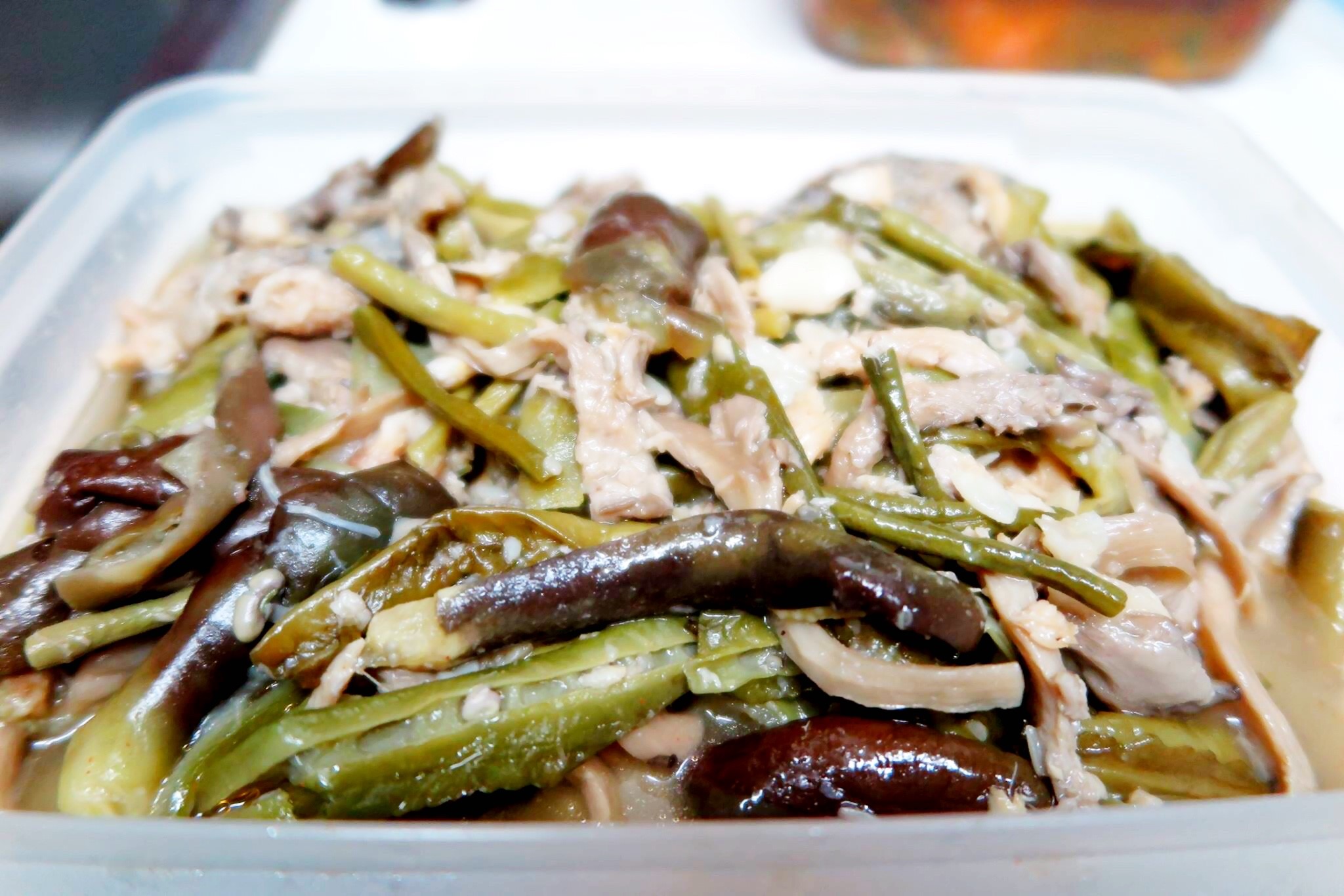 Directions:
Bring water to a boil in a large cooking pot.
Add the ginger, onion, and tomato. Cook covered for 5 minutes.
Pour-in the bagoong isda. Stir.
Add okra and string beans. Stir and add the ampalaya. Cook in medium heat for 7 to 10 minutes.
Put-in the squash flower and malunggay leaves. Cook for 3 to 5 minutes.
Add the grilled milk fish. Let it stay for 3 to 5 minutes to add flavor to the dish.
Serve. Share and enjoy!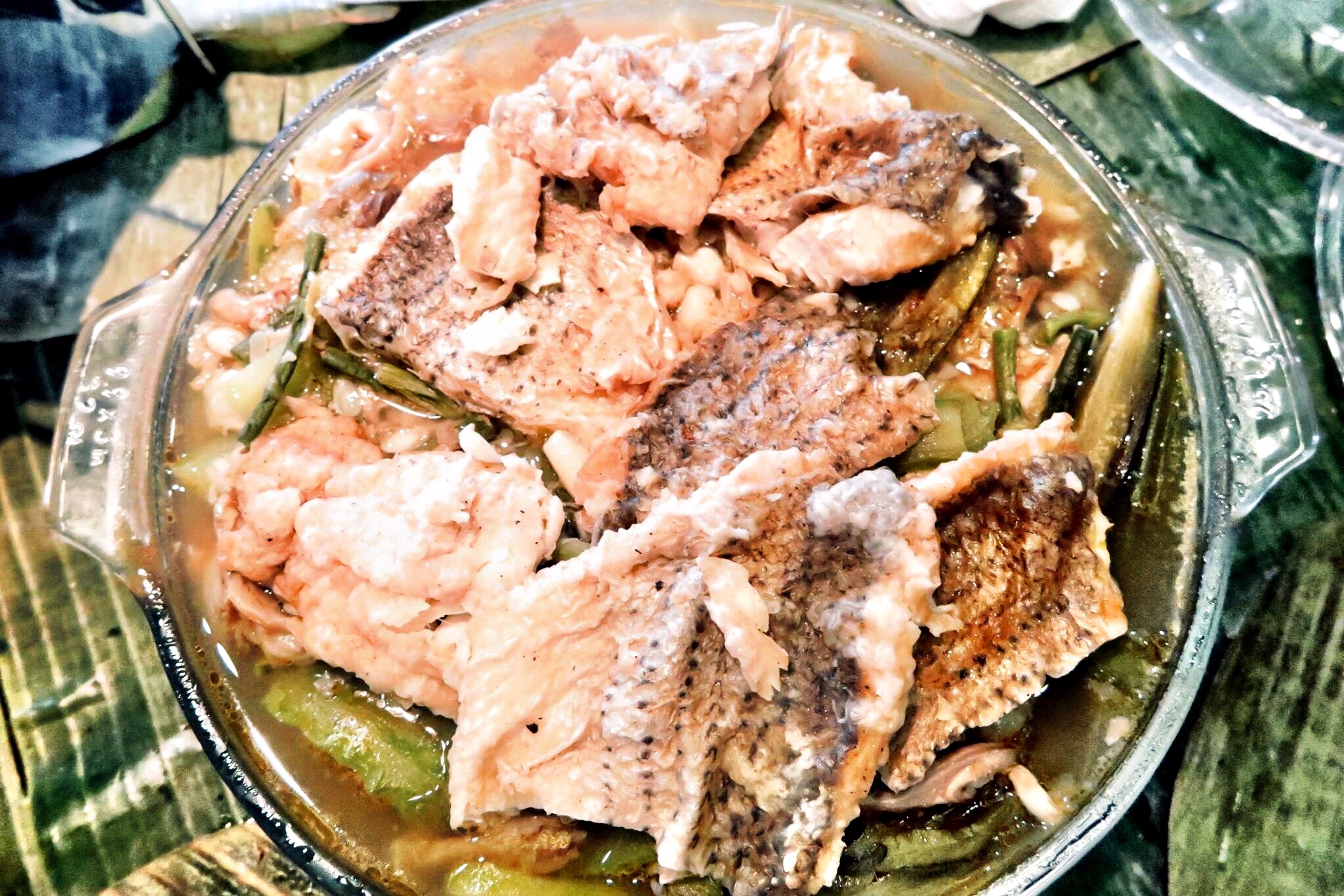 Tips:
If you prefer to sautee the ginger,  onion and tomatoes before boiling, feel free to do so.
Ampalaya and Eggplant can also be bought in small little round ones. You can also use this
This dish has lots of variations so there is really no rule on what vegetables you want to cook with it as long as you use the main condiment which is the fermented fish sauce
"Cookery is not chemistry. It is an Art. It requires instinct and taste rather than exact measurements". – Xavier Marcel Boulestin (French Chef)